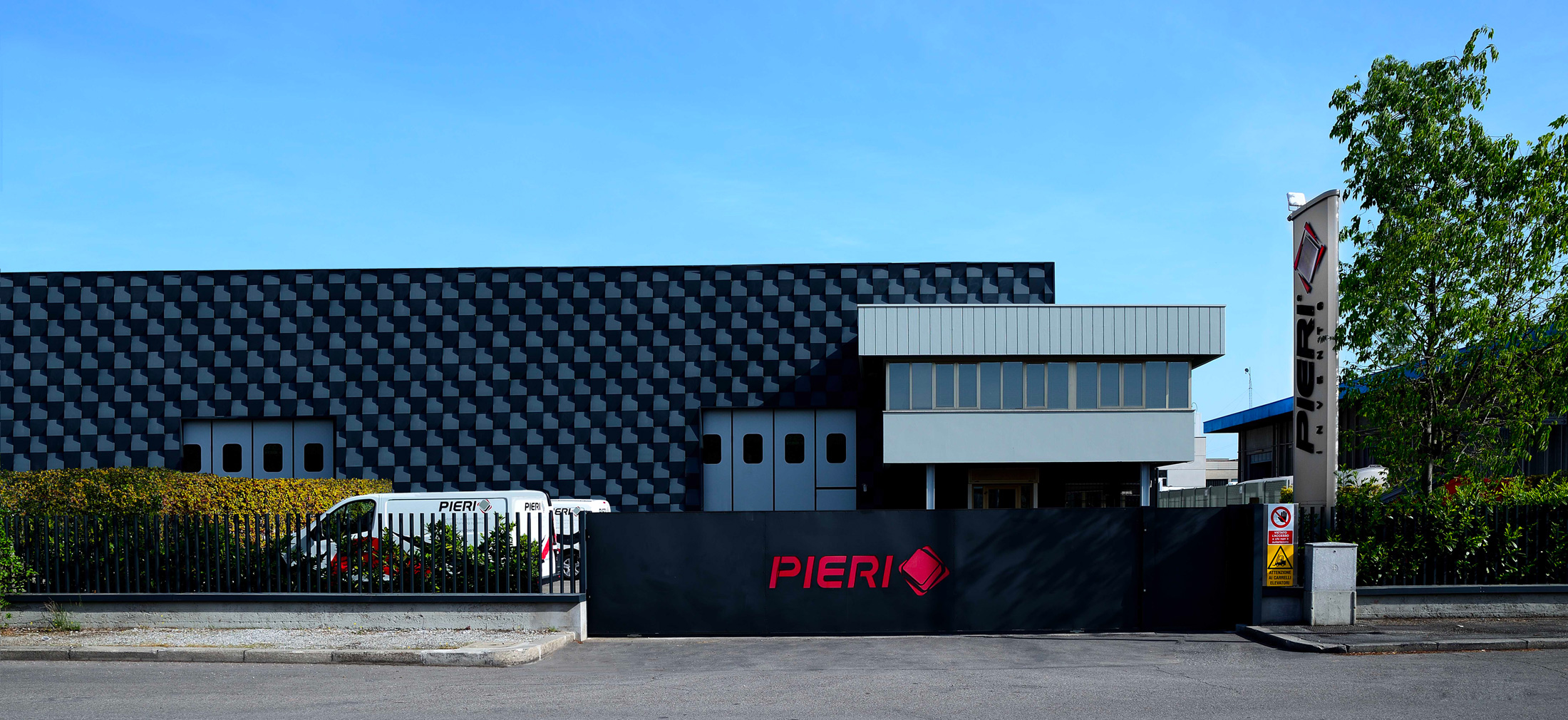 Pepsi Cola, Perrier, San Pellegrino, Coca-Cola, Heineken Beer, Sangemini, Damm SA Group, San Miguel, Schweppes, Fullers and Illy Caffè are some of the many brands that have relied on PIERI's  know-how  to better protect their products which are transported and consumed all over the world.
Pieri who has been taking care of your products for 40 years. Pieri, who daily studies and designs highly customized end-of-line solutions, suited to your needs.
The company is a historic Italian company from Cesena, specialized in the design and production of highly customized lines for wrapping and handling loads on pallets. It was founded in Cesena in 1973 by Sauro Pieri's determination to provide excellent end-of-line solutions, which were innovative and strongly oriented to the customer's needs for space, time, product (and related packaging).
It is with this impulse that in  over forty years  of experience PIERI has grown and evolved with the market, creating cutting-edge projects studied according to innovative criteria. To give new solutions to different needs and respond to the critical issues of the most varied sectors, PIERI offers opportunities for higher performance.
The close link between market needs and new solutions has marked the historical and technical evolution of the company, which has gone from the production of semi-automatic wrapping machines to the current automated systems and integrated turnkey systems.
PIERI offers turnkey end-of-line solutions, solutions with high configurability, reliability, versatility and flexibility: characteristics that distinguish this company and that allow it to be the right choice for the packaging of your products.
The  wide range of  PIERI rewinders covers the most varied requests of customers in the beverage sector. The solutions proposed and installed are automatic machines strictly linked to their needs for productivity, space, type of wrapping, and their automated storage system.
We start with medium productivity winders such as the Easy Round (rotary table, compact and easy to install); up to the large family of arm machines (single, double and with special application of protection corners) and to the top of the range with the AVR 400 Flexa (high productivity ring wrapping machine).