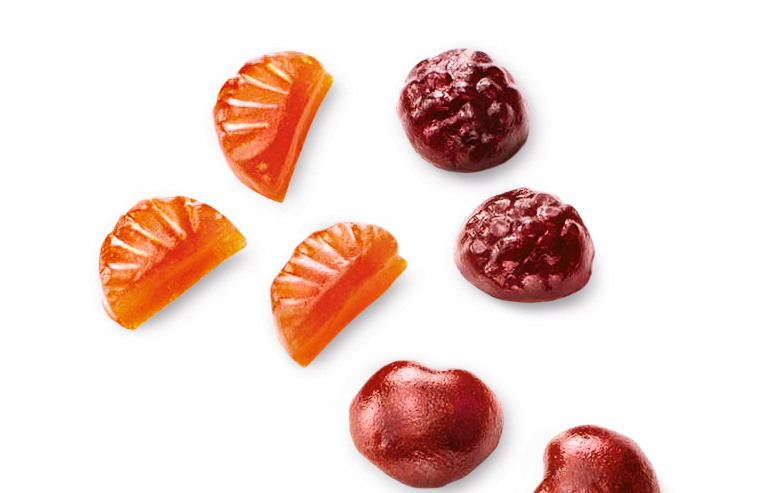 As the company noted, its development has been sparked by the rapid emergence of wellbeing based foods and supplements, that have heavily influenced global market trends amid the pandemic.
According to the business, its new Paradise Fruits Health division will offer a variety of innovative fruit Shapes with high fruit content and stand-alone products fortified with vitamins, minerals and extracts that can help to enhance the wellbeing of consumers.
Bodo Mittmann, Chief Sales Officer comments: "Over recent years there has been a noticeable growth in demand for easy to consume and functional products that boost wellbeing. In fact, according to the 2020 NBJ Supplement Business Report, the global nutritional supplement industry saw its highest growth in over 2 decades, with a 12.1% increase.
"There is no wonder then, that consumers are looking for more innovative and `better for you` foods to be available on the market. Our new Paradise Fruits Health division has been developed to extend our support and product offering in this field and will provide our new and existing customers in the health and wellbeing sectors with the support they need to meet these latest trends."
Paradise Fruits Health has already developed a range of fruit Shapes designed specifically to provide food supplements carried by a plant-based matrix that can be called almost functional confectionery. The recipe contains a higher fruit content than many other similar products available on the market and can be fortified with vitamins and minerals as well as other ingredients such as caffeine, creatine, or extracts.
Bodo Mittmann adds: "Unlike much other vitamin-infused confectionery, our new Shapes fortified with vitamins and minerals are high in fruit and without gelatine so not only offer a convenient and delicious way to end pill fatigue but are even more appealing to health-conscious shoppers. The launch of these new Shapes will be the first of many we have planned to support our customers in developing products to meet the consumers desire to eat healthily and, at the same time, to pursue sensible and individual nutritional supplementation."
New Paradise Fruits Health's Shapes are available in bespoke fruit and vegetable flavouring combinations, are free from artificial colours and preservatives, are EU-allergen-free, palm oil free possible, halal and kosher possible, gluten-free and suitable for vegetarian or vegan diets.
The Shapes can also be specified in four options that can be altered to suit the customer's needs or wishes. This includes, generations – suitable for adults, multivitamin fruit Shapes for vitality. Universal, aimed at all ages from 3 upwards, fortified with  with vitamins and minerals. Its Health Benefits series is also designed for ages 3 and above, ideal for providing an added daily boost of vitamins, minerals and extracts, addressing individual supplementation. Finally, its Active range is for those with more active and busy lifestyles, fortified with caffeine, vitamins and minerals.
Paradise Fruits by Jahncke is a global supplier of naturally healthy and delicious food ingredients. The company is a trusted part