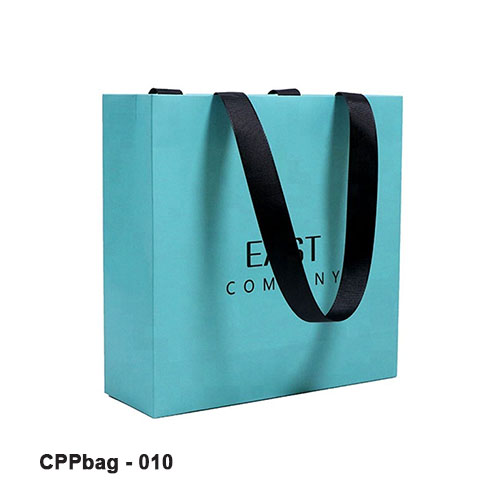 Paper bags are commonly seen in every shop. Now it is a common need of every shopkeeper because every customer demands these bags to carry the things they buy from shops. Paper Bag Packaging has become a common trend to impress the customer. It involves many other benefits that make them special. The following are some useful advantages of these bags.
Re usability of bags
Paper bags are beneficial for not just us but the environment too. These bags can be cycled and reused again and again for different purposes. These qualities make them special to utilize and they do not take part to increase the pollution in the environment. The safe environment is much important for our health and even for the life of other living organisms in our environment. Paper bags are preferred on plastic bags because plastic bags contain harmful chemical like BPA. Such chemicals create pollution in the environment. So paper bags are the best options which are free from harmful substances. Plastic bags also cannot hold hot foods and release chemicals due to heat. While paper bags have no harmful effect while packing any kind of product or food.
Branding with printed bags
Paper bags are preferred by many companies because these can be printed with brand identities like the brand's logo and name. These identities make the brand popular and increase sales. When the customer gets impressed by the brand's product, he again demands the product by identifying it from brand identities. Branding also increases the customer's trust in the brand and make the product popular among customers. If the customer starts to believe in the brand, he also wants to try the other product of the same brand.
Stylish bags for marketing
Marketing is the most beneficial feature of plastic bags. Every company invest too much in traditional marketing ways. They pay workers to reach the door to door for marketing. Companies print banners, posters and pamphlets and distribute to people. All these efforts require for just marketing of product but the paper bags are a cheap and helpful source for that without all these efforts. You can print your product picture or product specification on it. Which will more at different places form industry to shops, shops to homes and from homes to homes. You printed information will send your message everywhere the bag goes.
Attain customer attention from bags
Getting the customer's attraction is the major demand of every business. Any business is flop without its customer. But getting the customer is not as easy as riding a bike. It requires proper expertise and customer care skills. Plastic bags are the best option to get the customer's attention. These bag placed in the shops attract the customer and catch the customer eye at first glance. The bags look charming and it convinces the customer to buy something and get those bags. These bags look like a sign of status. So customer always demands to pack the product inside them. Some people also shy to carry cheap products or small things. Paper bags are also the best option for such people. These bags cover up the product completely and the product cannot be seen on the way home. Paper bags can be printed with beautiful design and colors which make them more impressive. The beautiful design always attracts the customer. The charming colors instantly catch the customer's eyes. The experts always advise that bring colors should be used as compare to dark for packaging. This is because bright colors please the eyes and can be differentiated from the far distance. So using bright colors these bags look beautiful even from far distances.
Promote new brand with paper bags
Marketing and promotion are often mixed with each other. No doubt both are the way of delivering the message to the customer but promotions get your more customers and increase the sales. Maybe you have seen many brands providing multiple offers with a low price range or any customer benefits. People always try to get benefit from offers. Paper bags are great for promotions. You can print promotions messages on these bags and by packaging any product in these bags, your message can be delivered easily not just to the buyer but everyone who will see the bag on the way. You can promote upcoming events with these bags. Special offers can be provided on festivals and event which can be represented on these bags. The design of bags can also be changed according to the promotion. The most trending features of packaging can be added in these bags.
Protection of items
Paper bags are durable and strong than plastic bags. These bags can protect products from environmental factors and external pressure. Paper bags also hold heavy products than plastic bags. They provide a strong grip to carry the products or for hanging. These bags provide protection just like strong Cardboard Packaging boxes.