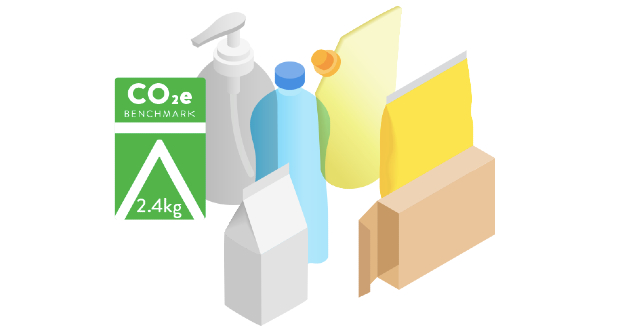 Grania Jain
The innovation ensures accuracy in calculations, granularity with data and most importantly, carbon transparency for businesses.
Ready to enable informed decisions in terms of how materials are sourced, packaging is manufactured, stored and delivered, the software can calculate packaging CO2 emissions, for many thousands of SKU's therefore reducing the time and cost of a conventional Life Cycle Analysis.
"Due to the complexity in the production of packaging and the cost associated with gathering the data, it has not been possible to measure the CO2 emissions and impact in the packaging sector, until now, and I believe this knowledge will drive better and more sustainable packaging choices in the future" said Tim Barbary, business owner and company director at Benchmark Consulting Global.
The company said that CO2e in the manufacturing of packaging materials can now for the first time be accurately calculated from source, e.g., a barrel of oil or tree through to delivered materials to a packer/ filler alongside the price calculations. These measurements are specific to each individual packaging item manufactured, at each customised plant and even taking into consideration each customised manufacturing setting during the production process, enabling a holistic commercial and environmental decision.
Aligned to the growing trend to provide transparency to the consumer, Benchmark said the software can add the packaging CO2e values to product manufactured and include the delivery CO2e to the retailer which can be printed on consumer packs, using a traffic light coded label to not only promote the sustainable steps taken by Brands but also to drive a change in consumer behaviour.
Benchmark specialises in providing commercial and financial estimating and workflow software for the producers of packaging materials. Its clients include some of the largest packaging groups across Europe and major brands in FMCG.