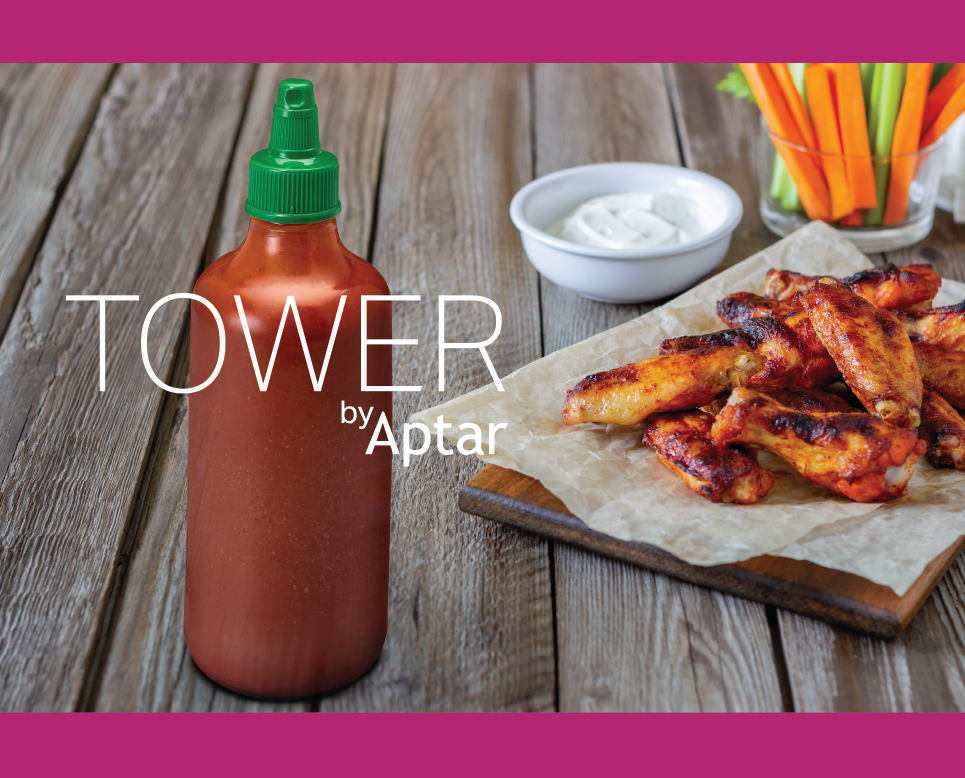 The chili sauces' category is a hot growing market within sauces and condiments. With a worldwide forecasted CAGR (Compound Annual Growth Rate) of 5.1% (Euromonitor), this category's growth contribution comes in part from Millennial and Generation Z consumers' taste profiles, which are demanding spicier foods to match their growing curiosity in international cuisines. According to a recent Instacart survey, "74% of Americans eat hot sauce with their food, and nearly half (45%) said they typically dash hot sauce on their food once a week or more often."
From a packaging standpoint, one common consumer pain point that Aptar noticed through independent consumer studies, is a lack of package cleanliness throughout the product's life. With today's standard packaging formats, it is common for product to collect overtime on the closure deck resulting in a "crusty" appearance. This leaves consumers with an unpleasant visual and concerns with hygiene when continuing to use the product.
To combat this consumer challenge, Aptar Food + Beverage is delighted to introduce Tower. Unlike traditional twist-to-open closures used in this format today, Tower leverages a flip-top design. This allows consumers to open the cap without having to touch or view any leftover product residue. Its directional tip also encourages the familiar dashing gesture but reduces the likelihood that product will collect on the closure.