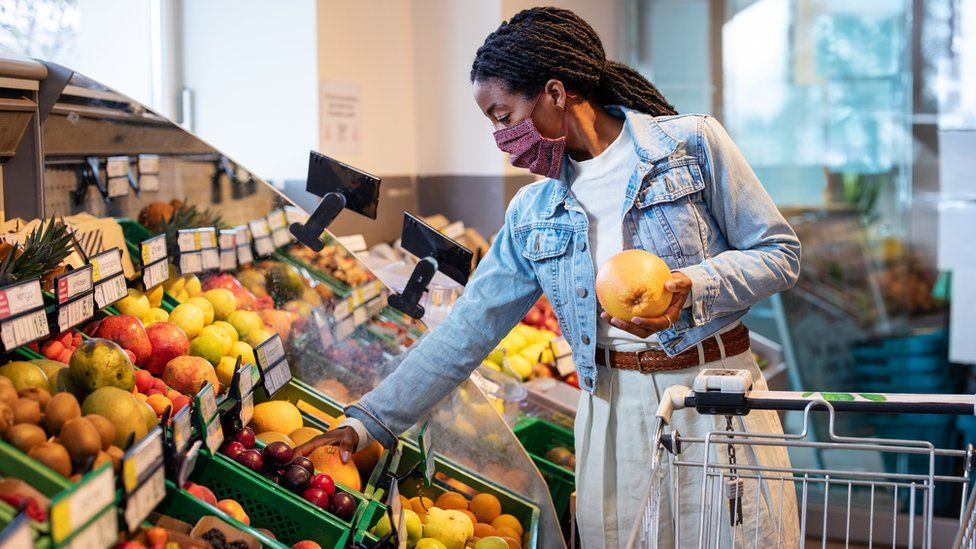 They will be replaced by a code that M&S staff can use to check freshness and quality.
Tesco, Morrisons and Co-op are among supermarkets that have scrapped "use by" dates on some of their products.
Waste & Resources Action Programme (Wrap) said 70% of the UK's food waste is binned in homes, mounting up to 4.5 million tonnes of edible food a year.
Catherine David, director of collaboration and change at the charity, added: "We urge more supermarkets to get ahead on food waste by axing date labels from fresh produce, allowing people to use their own judgment."
Morrisons scraps 'use by' date on milk in favour of sniff test
Co-op supermarket scraps yoghurt use-by dates in bid to cut food waste
Tesco ditches 'best before' dates on more fruit and veg
Use by labels are the dates until which perishable food can be cooked and consumed safely. Best before guidance, meanwhile, is for when the product should be consumed to get the best quality, taste and texture.
The Food Standards Agency says it is up to manufacturers to decide whether to apply a use by or best before date on their products. It will depend on factors such as how the food is made and how risky it is, it said.
The move away from best before dates could also help supermarket profits as they battle to keep the cost of everyday essentials down as food prices soar.
Tesco scrapped best before dates on more than 100 fruit and vegetable products in 2018.
In January this year, Morrisons announced its plan to remove use by dates from 90% of its own brand milk and encouraged customers to use a "sniff test" instead before throwing products away.
And in April the Co-op announced plans to ditch use by dates on its own-brand yoghurt in favour of a best before date as guidance.
M&S has committed to halve food waste by 2030 as part of its sustainability roadmap, with all of its edible surplus to be redistributed by 2025.
Andrew Clappen, director of food technology at M&S, said it needed to "do all we can to make sure none of it gets thrown away" and encouraged customers to "get creative with leftovers".