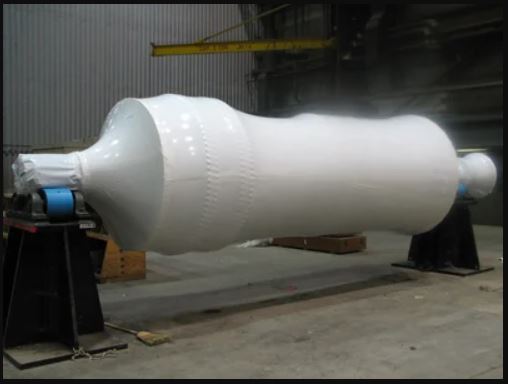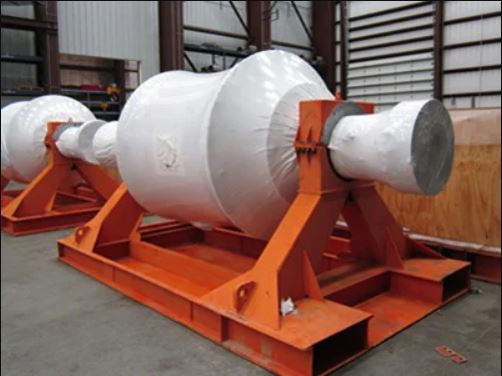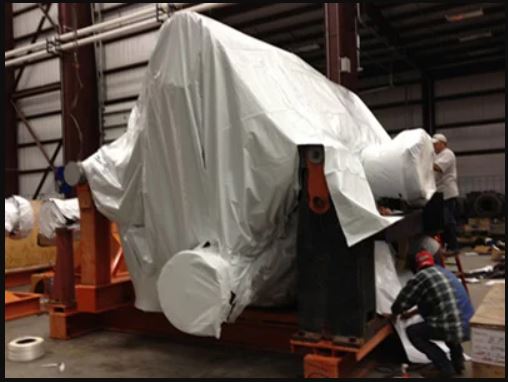 Advantages of  Mobile shrink wrapping 
Less materials used, potential wood elimination
Consistent costing
Consistent performance; protect the value of your products
Intercept shrink film long lasting corrosion, UV and weather protection
Utilize your entire facility; indoor or outdoor storage
Keep products safe from corrosion so part is clean and ready to use without additional cleaning
Environmentally preferred materials, no foils; recyclable; RoHS

Completely non-hazardous, 100% non-toxic
No sprays, no splashes, no dips, no vapors, no deposits, no clean-up, fewer chemicals in facility
Oiling and/or de-oiling is never needed

Convenient access points can be installed for inspections, lifting and moving, and even operating equipment
No separate application areas or special equipment are needed
 For All shapes and sizes: Intercept Shrink Flim is specially engineered to protect  equipment and machinery of all sizes and shapes. keeping it corrosion free during short or long-term storage indoors or outdoors in any kind of weather and climate.
For outdoor Inventory: Fully  protect their inventory of separation equipment during outdoor storage at the refinery the customer relied on Intercept Shrink Flim to wrap up there 20 + cyclones. Intercept guards against sun damage with a sturdy UV barrier and also delivers long lasting corrosion protection, keeping the equipment in ready-to-use condition.
Simpliy fast and simply easy: Ideal for the rugged protection of assests during domestic or international shopping. Intercept shrink flim goes on fast , goes on easy. Total Application time to shrink wrap a 45000 lb compressor was just 35 min.