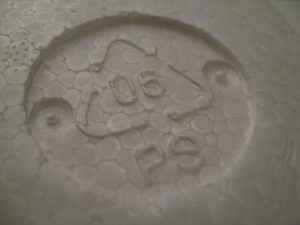 Grania Jain
A release notes, with the pilot project starting on Oct. 9, and with support from local community group Transition Meaford, the pilot will also now accept rigid packaging from computers, electronic, appliances and toys.
This free recycling service is based out of St. Thomas Ontario, and all materials collected through the program will be delivered to an end user to repurpose it into a new product.
The program runs the second Saturday of every month and Meaford residents will be able to drop off any styrofoam materials at 87 Stewart Street from 9 a.m. to 12 p.m., with no disposal fees.
This program comes as residents currently are able to place their expanded styrofoam materials in clear plastic bags for pick-up as part of the garbage system. While historically free, the collected styrofoam has been disposed of in a landfill, causing significant environmental impacts.
Transition Meaford is also offering to assist in running the program, with Meaford Manager/Chief Operator of Environment Services Chris Collyer noting, the partnership is an excellent example of how community partnerships can benefit the area by providing enhanced services to residents.
"We are so pleased to pilot a program that can divert waste from landfills and recycle that material in a way that we know it is being repurposed into another product such as a picture frame," says Collyer.
Come Nov. 1, any expanded styrofoam materials placed on the curb for the Miller Waste pick-up will need to have a bag tag and must be clean, dry and not have any tape or stickers.
Be advised, any expanded styrofoam recycling will not be available for institutional, commercial or industrial customers at this time.
Should any changes be made to the drop off schedule or service, residents can find them on the Meaford Waste App.