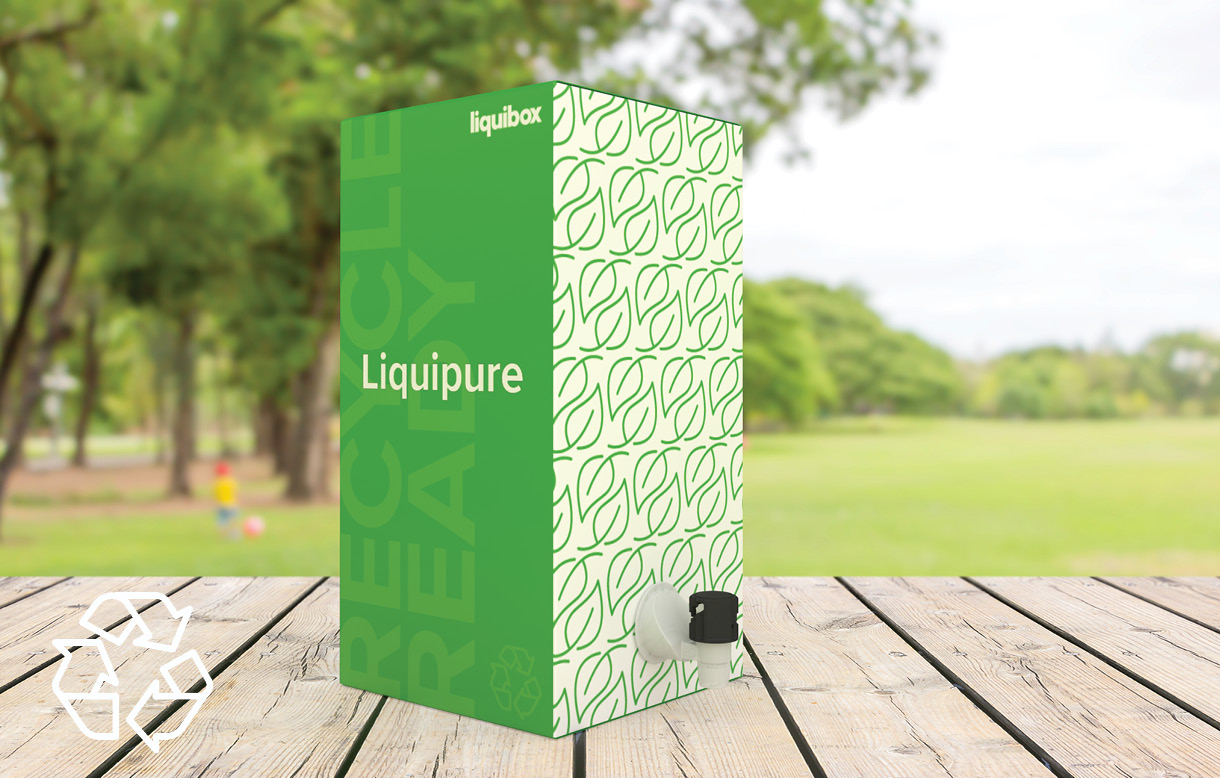 Grania Jain
The Liquipure offering consists of mono-material bag-in-box solutions that align with global design guidelines for flexible packaging such as Ellen MacArthur Foundation, CEFLEX, and Association of Plastics Recyclers. By utilizing the latest in advanced resin technology, Liquibox, a global leader in flexible packaging and dispensing, designed a never-before-seen flexible bag for liquids that provides excellent barrier properties, without the need for nylon or metPET, meaning it is ready to be recycled.
The portfolio includes options for both barrier and non-barrier needs. Liquipure lite is an all-polyethylene structure suitable for liquid products that do not require oxygen barrier such as dairy or edible oil. While this is not a new innovation, Liquibox believes the rebranding of their standard dairy film as a part of Liquipure family highlights the significant sustainability benefits their dairy customers have experienced for years through the use of the Liquibox all-PE bags.
Early this spring, Liquibox plans to launch Liquipure ultra which is their revolutionary mono-material solution for liquids that need a medium to high barrier, comparable to the nylon alternatives currently used for beverages such as post-mix, juice and water. It would be the first recycle-ready bag for bag-in-box in the market for these product applications.
Perfect for e-commerce, retail and foodservice applications, the Liquipure offering is available in a variety of bag sizes to fit customer needs. Liquipure lite is already offered in dairy markets around the world. Liquipure ultra will be commercially launched in the U.S. in the coming weeks. It will be available to European customers later in 2021. The Liquibox team plans to expand the offering as they develop innovative structures incorporating bio-based material and post-consumer content.
Liquipure supports Liquibox's broader commitment to deliver packaging that is ready for the future—by reducing the amount of material needed and ensuring packaging meets recyclability guidelines. Liquibox is excited to share their progress towards an aggressive set of sustainability goals in their first Sustainability report which will be released in 2021.