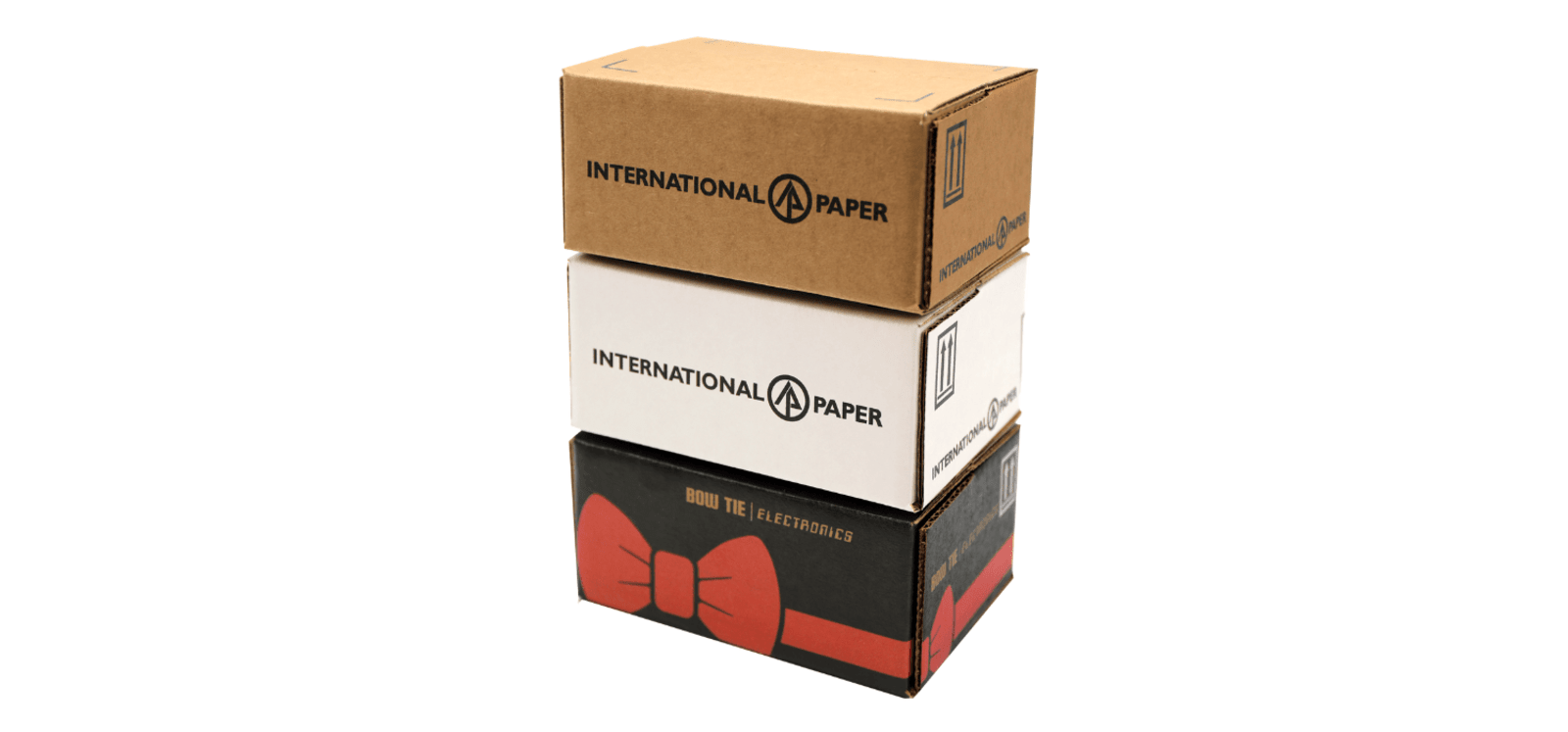 The Bow Tie Shipper is an ideal solution for many hand-assembly applications in eCommerce and pick and pack distribution segments. It was designed to meet the functional and sustainability needs of customers seeking resource friendly packaging with no glue joints.
"The Bow Tie Shipper flips and folds in a matter of seconds, making construction quick and easy in a fast-paced packaging environment," said Jeff Smith, International Paper Design Services Manager and RIT Packaging Design graduate. "With just three simple steps in hand assembly operation – flip, wrap and pack – the innovative design can remove packaging frustrations and improve distribution processes."
International Paper drives innovative solutions to meet changing needs with creative, functional, and recyclable products that demonstrate value for its customers and the company. The Bow Tie Shipper design was developed as part of a "Small Box Design Challenge," and the innovation team identified ideal markets for this original, hand setup design.
In addition to being used in pick and pack operations, it also serves as a padded envelope substitute. Although the design allows for new, smaller sized solutions and provides an alternative design for mini flexo boxes, the Bow Tie Shipper can be easily configured for multiple sizes.