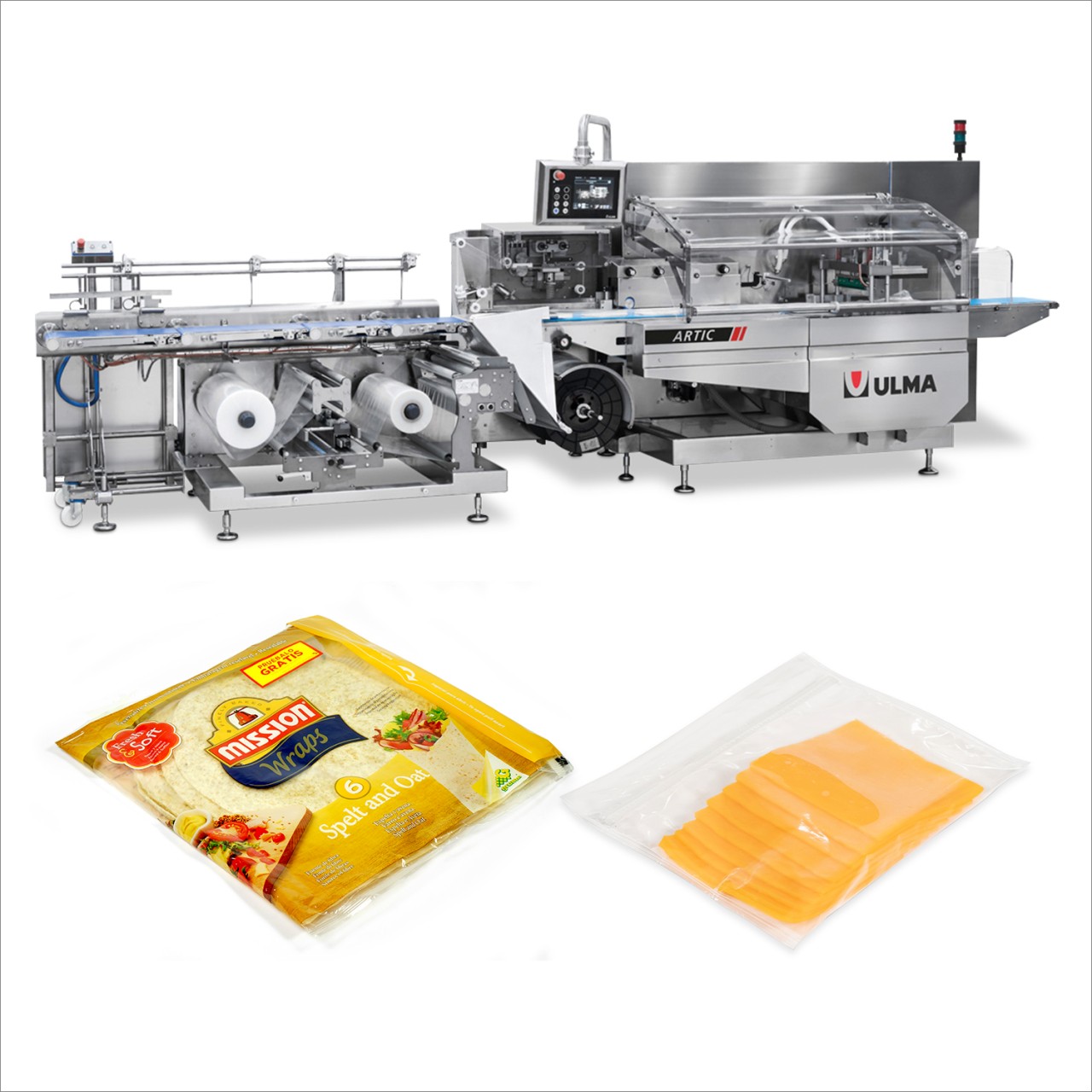 Grania Jain
US-based food packaging company Harpak-ULMA has launched the Artic Side Seal (SS), a packaging system for food and medical applications.
The solution features a number of side-seal capabilities, such as zippered and strip resealable, three-sided non-resealable formats, modified atmosphere and shrink films.
It is suitable for medical, bakery, meat and dairy applications and offers speeds of up to 100ppm depending on product sizes.
The Artic SS is designed to serve as an alternative to traditional fin-sealed flow wrap packaging.
It features a long dwell sealing head for its cross seal and a simplified longitudinal side-sealing system for its side seal.
In addition, it can produce non-hermetic or hermetically sealed packs.
Harpak-ULMA flow-wrap and vertical form fill applications product manager Hugh Crouch said: "We are part of a dynamic and competitive industry where continuous improvement and innovation are a driving force in the industry.
"Customers rely on us to help them, not only for innovations in package styles but for the lowest possible total cost of ownership. On that basis, it certainly appears that we have caught their attention.
"Both of these introductions reflect a culture of listening to our customers and responding by bringing new options to the table for them."
In a separate development, Harpak-ULMA is to introduce the Rockwell Automation (RA) controls for its Vertical VTC 800 series hygienic design vertical packaging machines.
Expected to be available by next year, the RA controls support advanced capabilities such as the Vuforia Augmented Reality software suite from US-based software company PTC.
These product launches are part of Harpak-ULMA's expansion of its North American flow wrap and vertical solution portfolio.
Last August, the company introduced PaperSeal, a sustainable food packaging solution made with pre-cut film.
Each PaperSeal tray features 80%-90% paperboard and 10%-20% film based on its dimensions.