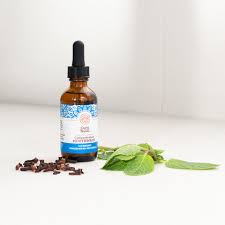 Grania Jain
Inspired by the natural healing capabilities of Ayurveda and Western medical technology, the concentrated mouthwash is formulated with a proprietary blend of seven 100% natural essential oils to improve mouth health and fresh breath.
To use the concentrated mouthwash, consumers are instructed to add 4 drops to water and swish for 1 min. According to GuruNanda, each bottle lasts about 300 uses.
The product contains no alcohol, fluoride, preservatives or gluten, and it is not tested on animals.
This product launch is exclusively at Walmart stores and online nationwide for $12.78.
Ingredients: Water (Aqua), Glycerin, Xylitol, Sorbitol, Hydrogen Peroxide, Sodium Benzoate, Aloe Vera, Sodium Bicarbonate, PEG-40 Hydrogenated Castor Oil, Sodium Lauroyl Sarcosinate, Sodium Chloride, Peppermint Oil, Stevia, Cardamom Oil, Clove Oil, Calcium Lactate, Vitamin E, Vitamin D, Spearmint Oil, Fennel Oil, Tea Tree Oil, Oregano Oil, Jasmine Oil, Menthol, Citric Acid.