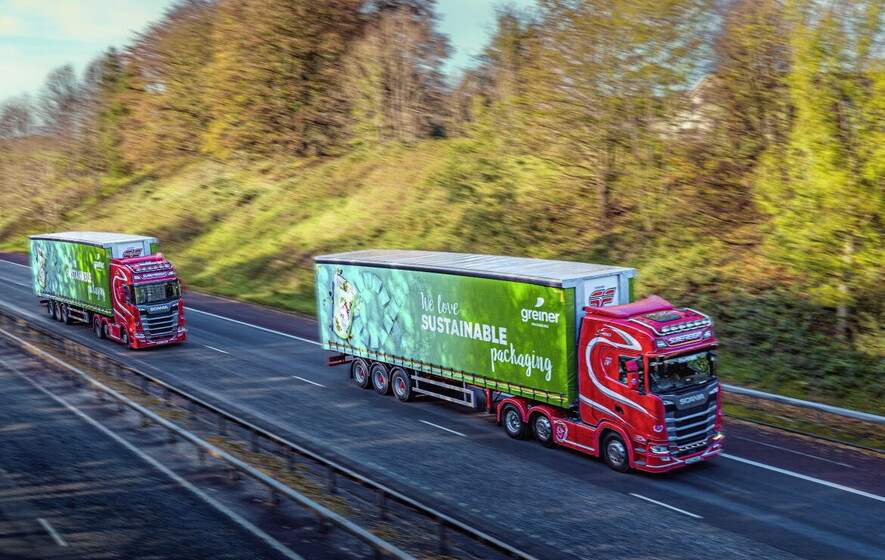 Grania Jain
Owned by the Austrian Greiner AG since 2006, the plastics firm, formerly known as Wilsanco, is one of the north's most prolific manufacturers.
Despite being responsible for creating packaging for many of our best known consumer goods, from the Quality Street box to virtually all locally sourced yoghurt products, Greiner has maintained a relatively low profile in recent years.
But that's now changing as part of a new investment programme that has seen the family-owned company announce plans to invest another £10 million in expanding its operations here.
As part of that programme, Greiner's logistics partner, Newry-based Surefreight, will now carry the Dungannon firm's livery and sustainable packaging message across the north and beyond.
Greiner Packaging's UK and Ireland warehouse and distribution manager, Gavin Lee, said the company has developed its products to be shipped in large volumes in the smallest space possible.
"The lightweight nature of our packaging solutions means we can ship large quantities on each delivery, reducing the number of journeys required, which also contributes to our sustainability story."
Surefreight's business development manager Stuart Ferris said: "Greiner Packaging is a valued partner, and we are proud to promote its sustainability message as it so closely aligns with our own environmental values.