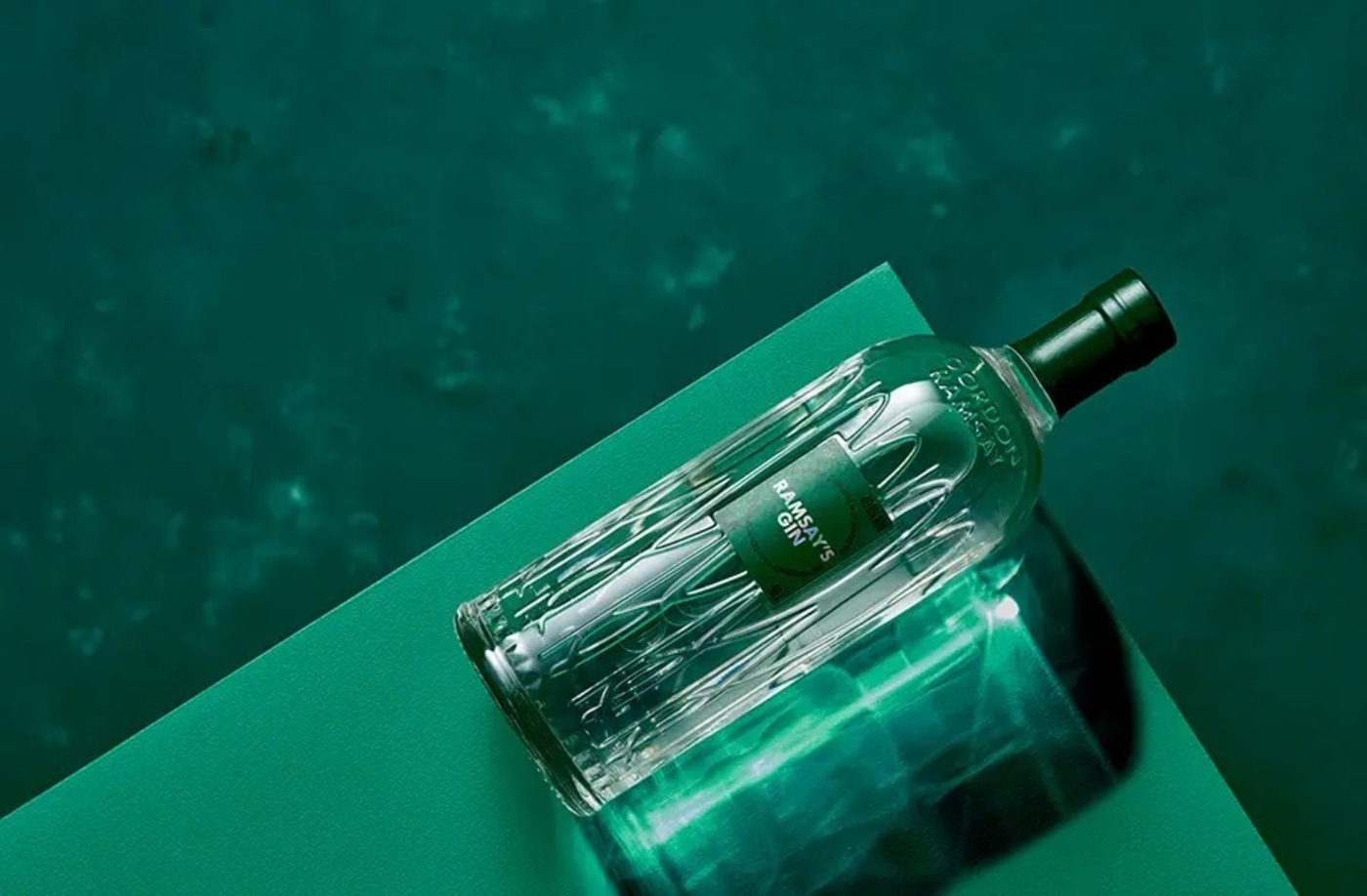 Grania Jain
To bring the bottling to market, the distillery partnered with Croxsons, a glass packaging company known for its eco-friendly practices. The bespoke 70cl bottles contain 18% less glass than the standard industry size.
The design of the bottle reflects Ramsay's personal touches. Embossed with the letter "R," which represents Ramsay's signature, the bottle features lines that create the illusion of waves washing onto the shore. Inspired by the chef's passion for fishing, each line merges into a small fishtail at the bottle's base, per the report.
"From the outset, Croxsons stood out to us as a great partner for this project due to the company's sustainable ethos and trusted reputation," shared Eden marketing director Matthew Turner, per Packaging Gateway.
"The process from start to finish was exceedingly smooth with Croxsons. They were on-hand to help with design and any production queries, and we can't thank them enough. Since launch, we have received comments on the distinct and modern nature of the Ramsay's Gin bottle."
About Gordon Ramsay's Gin
 
Gordon Ramsay and Eden Mill collaborated to create Ramsay's Gin, a London dry gin inspired by the flavors of Scotland. Using handpicked botanicals from the Scottish coastline, including honeyberries, sustainably sourced Mara Seaweed, pink peppercorn, fennel seeds, lavender, and lemon verbena, the gin offers a blend of citrus, floral and subtly savory notes.
In September 2022, social media ads for Ramsay's Gin were banned over nutritional claims that were made about one of the gin's foundational ingredients, honeyberries.