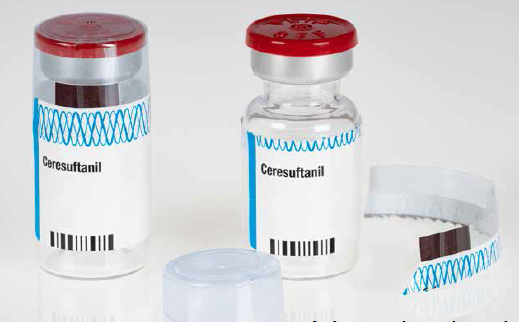 Its complex construction with the tear strip running through both the film cap and the label is the special characteristic of Flexi-Cap Prime. When the tear strip is opened at the starter tab it destroys both the cap and the label so that undetected reuse of the container is no longer possible.
Like all members of the Flexi-Cap product family, the new version can be easily integrated into the production processes of the pharmaceutical manufacturer. It is also applied without heat and can be flexibly adapted to different container types, shapes and sizes. The label design and brand appearance of the pharmaceutical manufacturer remain unchanged. The integration of additional features, such as for counterfeiting protection, offers further opportunities to protect the supply chain. 

For healthcare staff, the newly developed Flexi-Cap Prime is ideal as well: It is easy to use and enables them to quickly and efficiently check if a container has previously been opened. Thus, patients are effectively protected against administration of ineffective or potentially harmful medications.