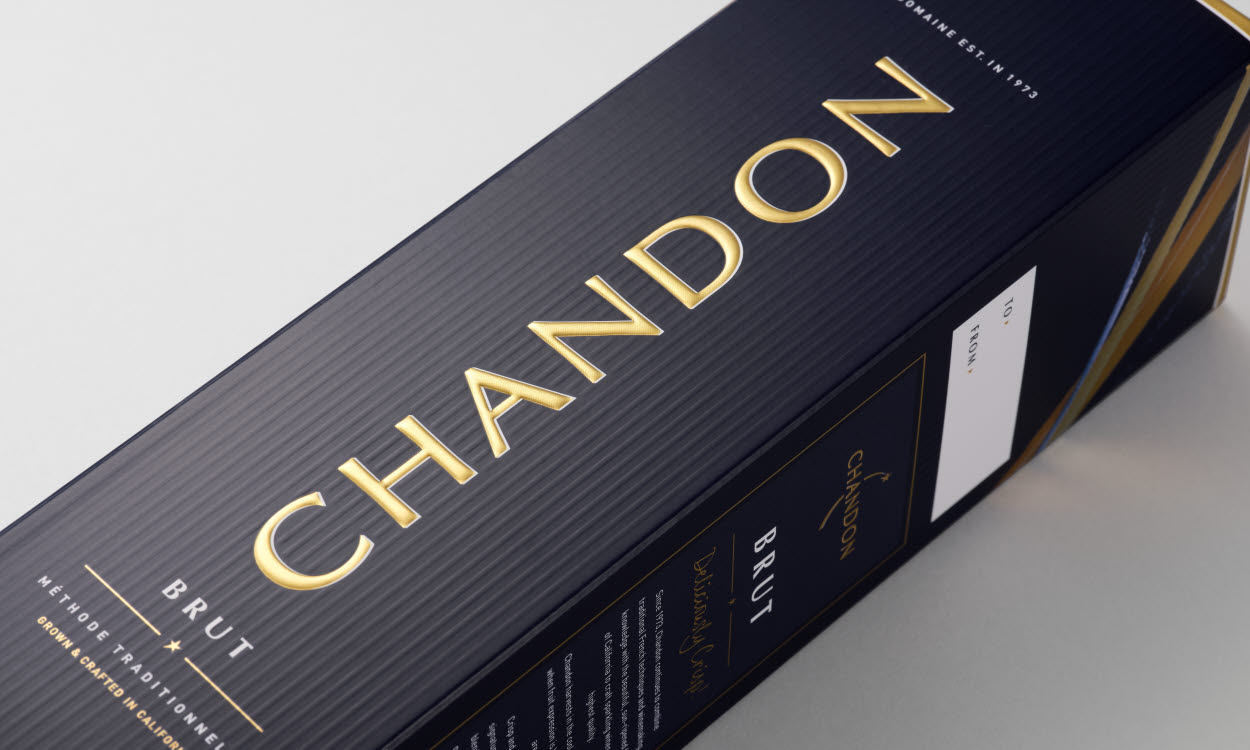 Press Packagingconnections
Today, Domaine Chandon is part of the LVMH group of luxury consumer brands, which includes high-end perfume and fashion goods along with wine and spirits.
The signature Chandon Brut and Chandon Brut Rosé sparkling wines are sold in tall, sturdy boxes made of Invercote Duo 570 g/m2. The packaging has a matt UV varnish for extra protection. It has also been embellished with foil details, glossy spot UV, embossed logos and a micro-embossed pattern.
If you've ever wondered where rosé's rosy colour comes from, in Chandon's case, it's through a process called short skin maceration. The process extracts the colour and flavour from the grape skins of red wine.