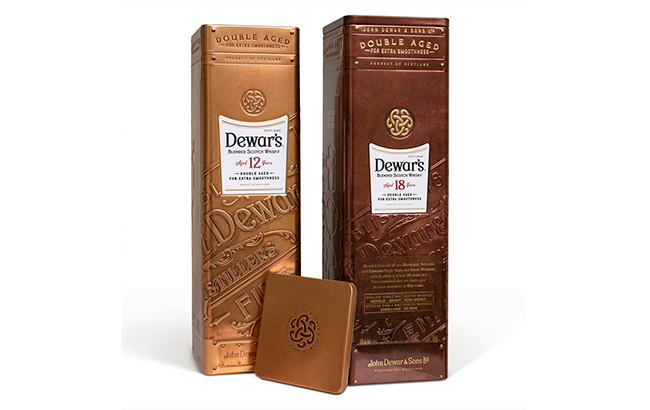 The metal boxes are considered to be a 'modern, sustainable packaging solution' by the brand.
Metal was chosen for the cases because it is economical and has a low carbon footprint due to the material's high recyclability rate, according to the brand.
While the packaging of the two whiskies is identical in structure, the separate cases display different colours and designs. Both the 12-year-old and 18-year-old tins feature the Dewar's white label.
The boxes were produced by IPL Packaging, and feature a matte varnish finish.
Dewar's Blended Scotch Whisky Aged 12 Years contains notes of citrus, vanilla and dried fruit.
The 18-year-old is said to have notes of dark chocolate, marzipan and rich fruit, and described as an 'indulgent post-dinner dram' by the brand.