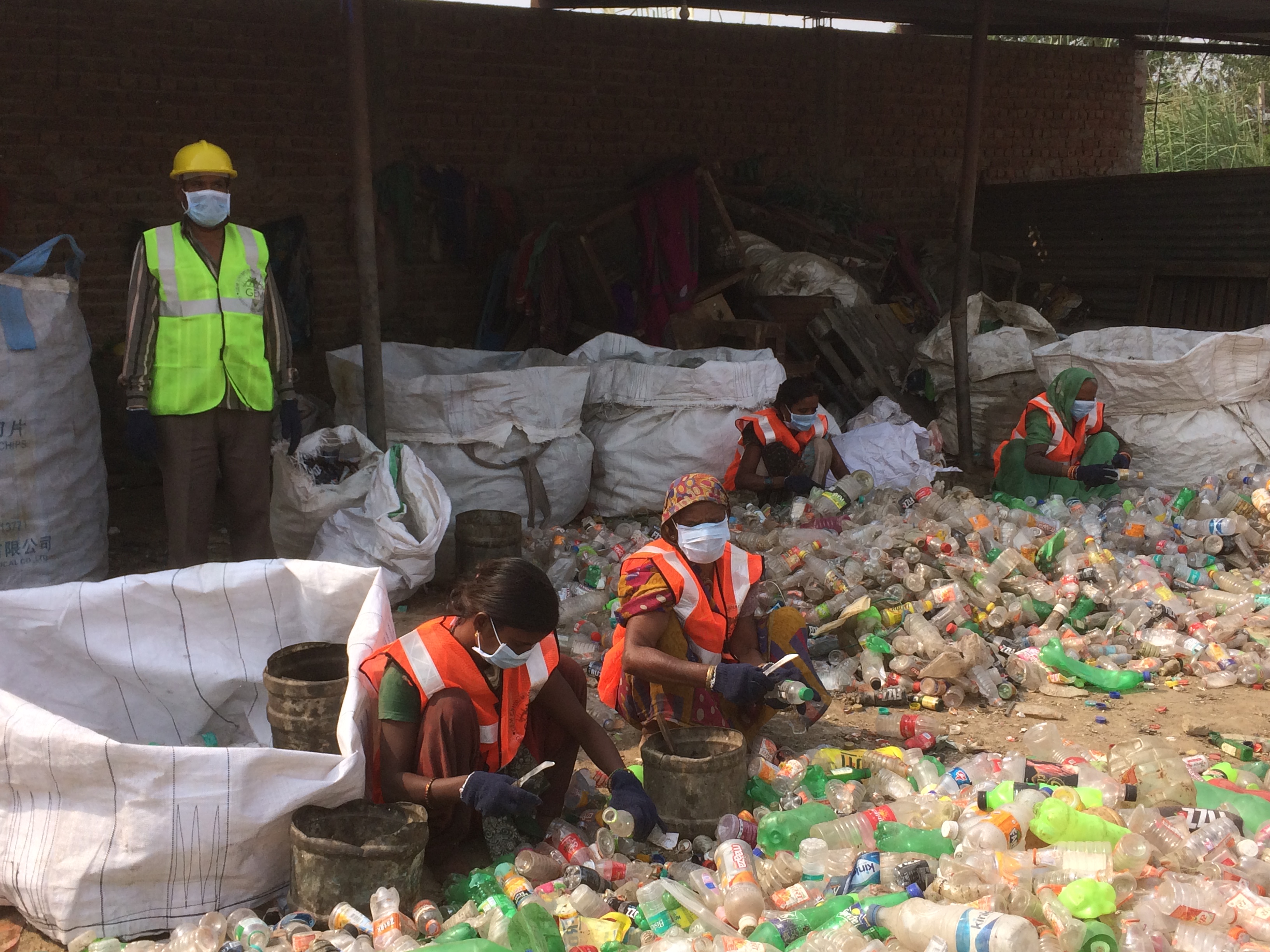 Founded by Dinesh Parikh and Sachin Sharma, GEM Enviro Management Pvt Ltd is one of the few Producer Responsibility Organisations (PRO) registered with the Central Pollution Control Board (CPCB). 

GEM's services are-pan India. The company not only collects the plastic items but also recycles them into consumer products like bags, t-shirts, furniture, soft-toys, etc. With a staff strength of about 100, GEM has tied up with Ganesha Ecosphere for PET recycling and marketing and branding of the recycled yarn.
Ganesha Ecosphere cuts down the plastic and recycles it into a certain fibre.
GEM uses this fibre to make sustainable products that are sold under their 'Being Responsible' campaign, "All our materials are made from recycled, sustainable or ethically sourced materials. We believe that every corporate house must take green steps no matter how small. Every little step will help to save the environment in the long run," says Sachin.
After bringing in giant companies for the responsible disposal of waste, GEM launched the 'Reverse Vending Machine' project in 2013 to rope in the people.
A total of 50 collection centres have been installed in 15 states, "The RVMs are installed in residential societies, malls and other public areas to spread awareness among people. Often, people want to contribute towards the environment but don't know how to and here's where our machines come in. It will also prevent littering and illegal recycling of bottles," says Sachin.
The machines, which are only for deposition of PET bottles can collect around 500 PET bottles per day and one machine costs up to 5 lakhs. People can discard their bottles in the vending machine and earn one rupee or other freebies and discounts.