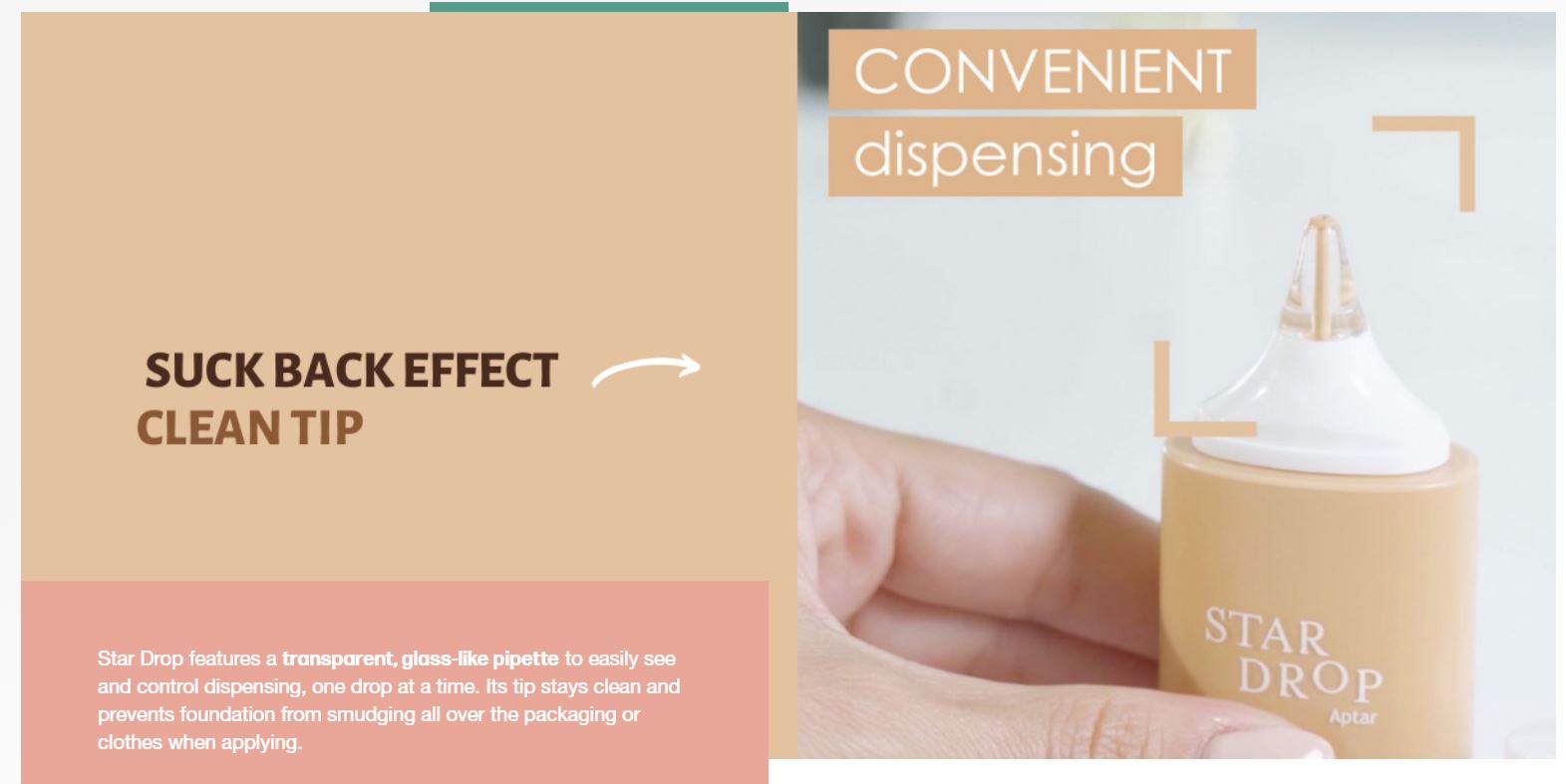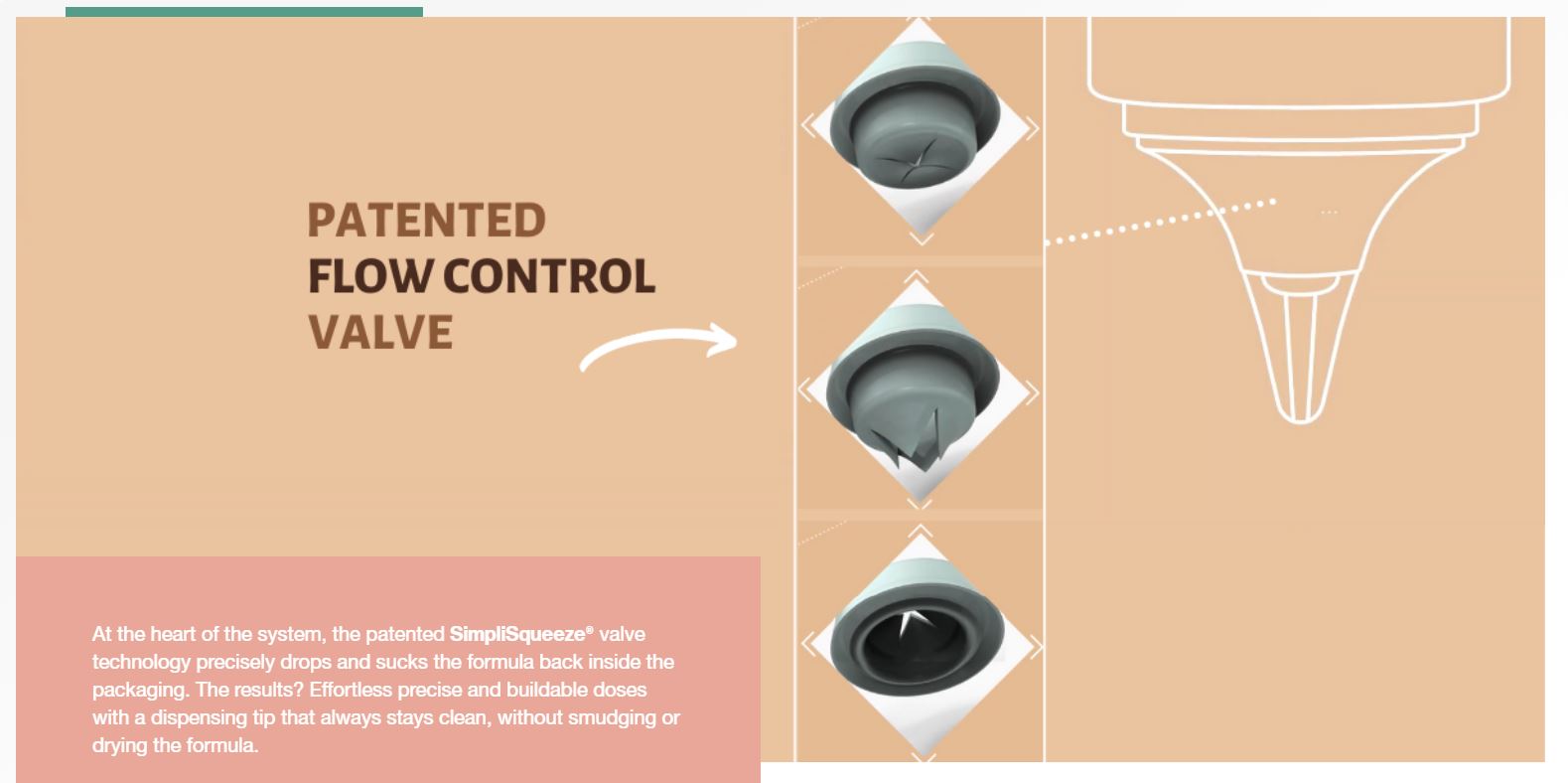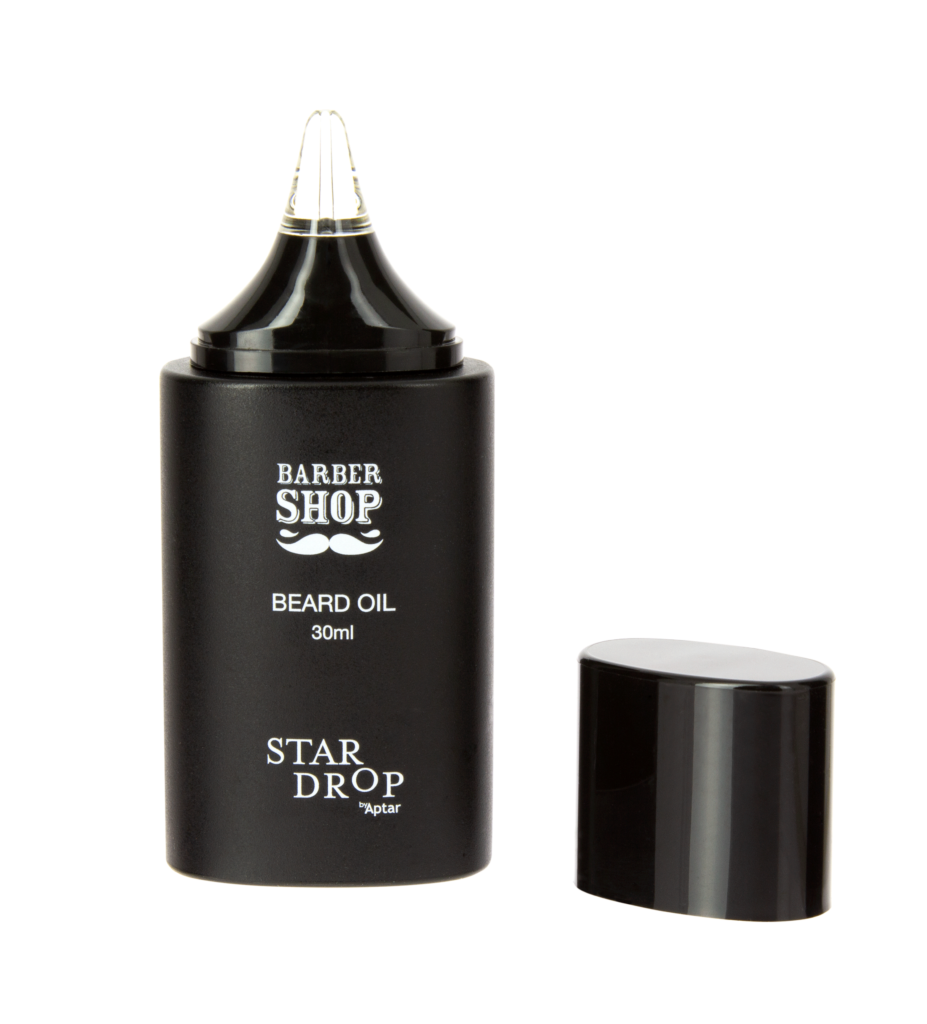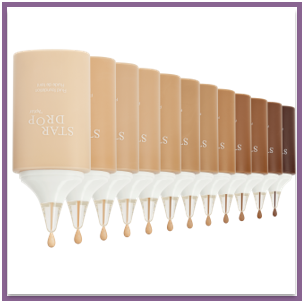 Natural, bright, even... foundation has become a key universal concern, one that is tricky for consumers who often feel lost in the jungle of offers and are disappointed by the products they try.Now that the enthusiasm for BB creams and tinted moisturisers is declining, foundation is back in the cosmetic limelight, but must now fall into line with the promises made by its challengers: lightness and ease of application, with efficient and imperceptible coverage to boot. The sinews of the foundation war? Colour, which must perfectly blend with skin tone, and texture, which must ensure a buildable finish, evening skin tone without making you feel like you're wearing make-up and providing a natural glow and the famous 'bare skin look'. To do this, brands are working on ultrafluid formulas combining transparency, gentleness and brightness without highlighting flaws
STAR DROP IS A GAME-CHANGER!
To create the perfect foundation, one that is ultra-fluid and lightweight but easy to use, Aptar has designed an alternative application method, named Star Drop. This innovative bottle has a newgeneration valve capable of releasing just the right amount of product drop by drop for a tailor-made dose. Precise, ergonomic and intuitive, it guarantees controlled, hygienic and waste-free application. Its pipette holds two patents: the first for its cut-off base that avoids squirts and the second the tip, designed to form a beautiful drop. Compact and travelfriendly, Star Drop is also environmentally responsible: as it can be unscrewed, the dispenser is reusable, while the bottle – stamped with the PP logo – is recyclable.