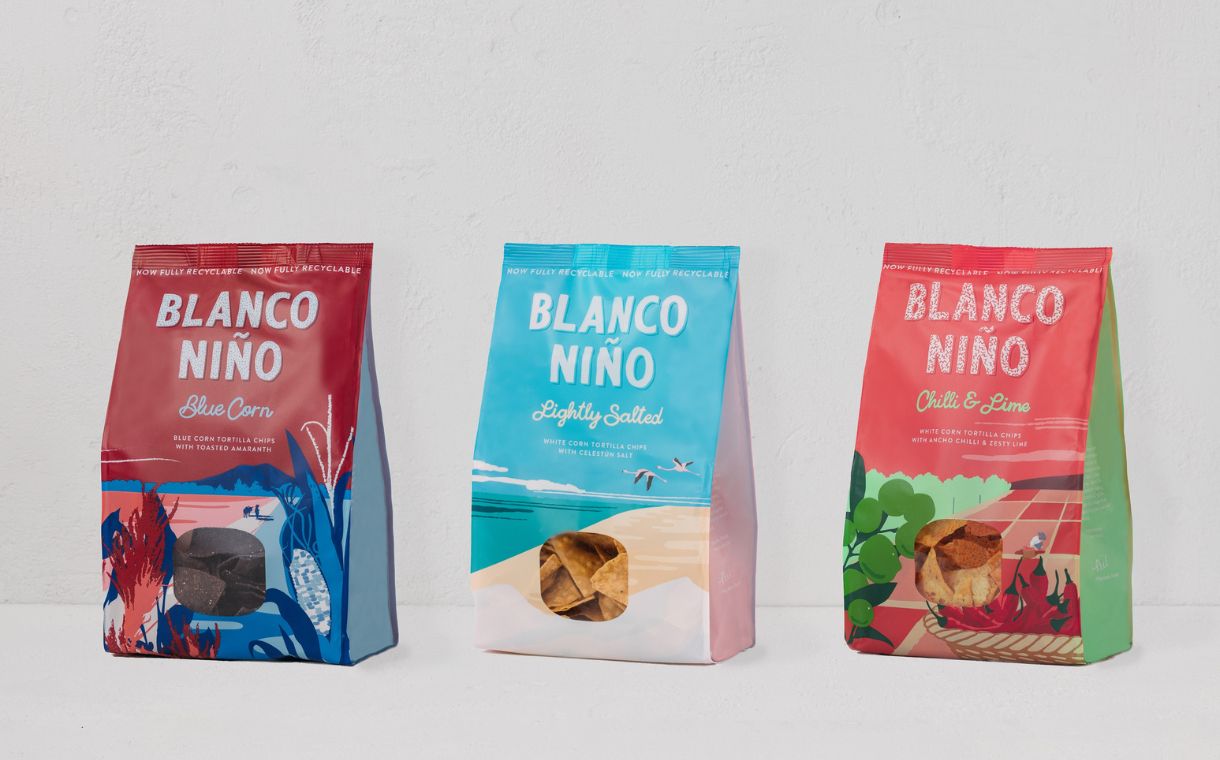 Grania Jain
Blanco Niño is said to be the first brand of premium corn tortilla chips in the UK and Ireland to switch to fully recyclable packaging. 
The company's new packaging, made from a plastic resin called polypropylene 5, will keep the product fresher for a longer period of time. The company states that the product range itself – which includes lightly salted, blue corn and chilli & lime – will remain unchanged.
Blanco Niño's founder and CEO, Philip Martin, said: "I'm looking forward to unveiling our new recyclable packaging to our customers. It's a momentous step for Blanco Niño in reducing our impact on the environment. We saw an opportunity to develop fully recyclable packaging, and I'm very proud to say that we're one of the first to do so."
Blanco Niño's director of community, Ruth Jenkins, added: "Consumers are rightly demanding more sustainable products and we as a team are delighted to rise to the challenge. It's certainly not easy or straightforward, but our research and development process made it possible. I hope we can lead the way and others will follow."
The tortilla chips are gluten-free, vegan-friendly and kosher certified.