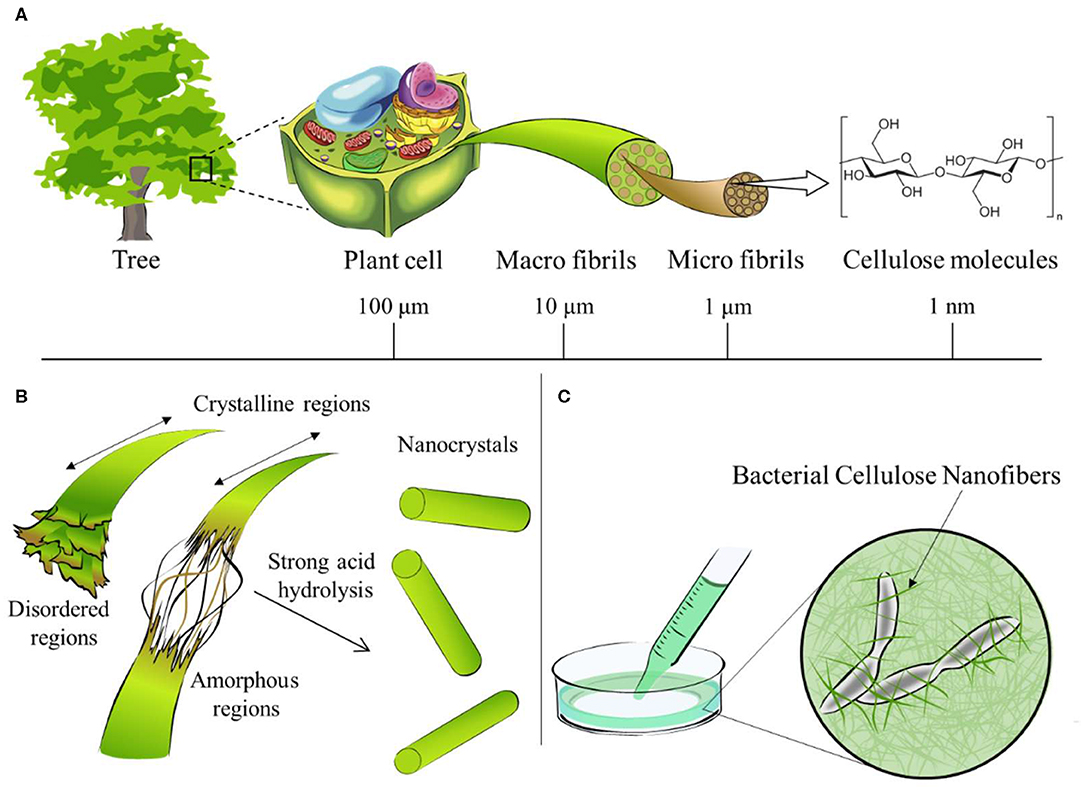 Biocomposite Films for Food Packaging – An Important Proponent of Biorefineries
The traditional biodiesel sector could be reconfigured into a unique biorefinery that produces protein isolates and antioxidants using sunflower meal (SFM) and fermented goods from crude glycerol, like bacterial cellulose (BC). The expansion of biorefineries will only be viable if commercially viable bio-based goods that can rival petroleum-based analogs are produced.
Owing to ecological and social concerns about the end-of-life handling of traditional plastics, the steady exhaustion of fossil fuels, and sustainability challenges, the fabrication of biocomposite coatings for food packaging purposes is a growing industrial sector.
Protein Isolates could be Viable Candidates for Food Coatings
Proteins as well as cellulose derivatives from plants or bacteria, in the shape of nano-whiskers, nanofibers, or nanocrystals, have been explored for food packaging applications.
Conformational denaturation of proteins is strongly connected with their potential for creating coatings. At the same time, the precise structural alteration approach used may result in specified operational qualities of the resultant protein-based product.
Protein isolates derived from SFM (SFMPI) are benign and have an amino acid composition that complies with Food and Agriculture Organization guidelines, making them suitable for edible coatings and covering compositions.
Bacterial Nanocellulose – The Ideal Filler in Edible Food Coatings
Bacterial cellulose has better physical and chemical qualities than plant-based cellulose and may be manufactured by fermenting from crude recyclable resources. The transformation of bacterial cellulose into bacterial nanocellulose frameworks (BNC) as bio-based fillers in consumable food packing films may enhance their mechanical and physical qualities while also offering acceptable gas shielding characteristics, shelf-life, and food quality.
Nanocellulose formations, such as BNC, have the potential to increase water vapor and oxygen shielding characteristics. Previous research has demonstrated that biofilms produced with nanocellulose and proteins outperform their protein-based counterparts in terms of elastic modulus, tensile strength, dispersion, and water vapor penetration.
This is because of the binding synergy between the reinforcement filler and the biopolymer framework. Nonetheless, the usefulness of these BNC-based biofilms in fresh food packing is restricted.
Why is Using Glycerol Beneficial?
Glycerol may be employed as a plasticizing agent in the fabrication of biocomposite membranes. Crude glycerol obtained from biodiesel manufacturing procedures might be utilized as a source of carbon for bacterial cellulose formation as well as a plasticizing agent in biocomposite sheets for food packing purposes.
The biodiesel sector generates 1 kilogram of glycerol for every 10 kg of biodiesel generated, accounting for about 66 percent of worldwide glycerol output. Worldwide biodiesel output is anticipated to surpass 46 x 106 m3 by 2025, with current glycerol uses unable to consume excess output.
Features of the Study
The use of unrefined bio-based byproducts such as unrefined glycerol, BNC, and SFMPI obtained from a sunflower-based biorefinery for the production of biodegradable food packing was suggested in this research. SFMPI was recovered from sunflower meal, while bacterial cellulose was generated utilizing K. sucrofermentans cultures with unrefined glycerol and SFM hydrolysates as fermenting medium constituents.
In the research, the qualities of bio-membranes created with unrefined streams were evaluated against bio-membranes developed with commercially available BNC. The bio-membranes were assessed as fresh strawberry packing films based on the freshness and shelf life of the strawberries after storing.
This research proved that unrefined biorefinery-derived streams might be utilized to produce biofilms appropriate for fresh food packing purposes.
Key Findings
BNC formulations were employed as reinforcement bio-fillers in SFMPI frameworks after ex-situ alteration of bacterial cellulose. The addition of cellulose nanostructures in the protein network improved the SFMPI-based biofilms' modest mechanical responsiveness, poor solubility, and water vapor shielding characteristics in contrast with standard polymers.
The suitability of the developed biofilms as packing materials was determined by evaluating different quality criteria of fresh strawberries stored in packages coated with the manufactured biofilms for a lengthy period of time.
The concentrations of oxygen and carbon dioxide in SFMPI-BNC-based biofilms revealed the formation of a passive changing environment within the packaging. The suggested biofilms might support packing meant for fresh items while reducing bacterial decomposition and maintaining excellent quality.