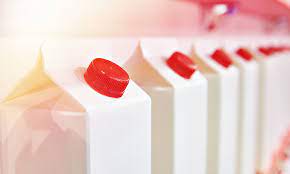 While the beverage carton industry says it supports the European Commission's vision that by 2030 all packaging should be recyclable and/or reusable, it has called for additions to the draft legislation.
It says these proposals are "essential" to meet the goals of the Proposal Packaging and Packaging Waste (PPWR) revision.
The additions included "the need" for a 90% mandatory collection target. ACE says the industry needs enabling conditions to ensure beverage cartons are recycled at scale by 2035 and a mandatory collection target for packaging formats would provide predictable packaging waste flows that would incentivise investments in recycling infrastructure and technologies.
The other additions include exemption from reuse targets for microbiological sensitive products, feasibility assessment of the recycled content targets for contact-sensitive packaging and design for Recycling (DfR) Guidelines.
ACE also calls for The European Commission to mandate CEN (The European Committee for Standardisation) to develop the DfR Guidelines. As an alternative, the creation of a stakeholder/industry advisory body to help with the development of the delegated acts would be necessary.