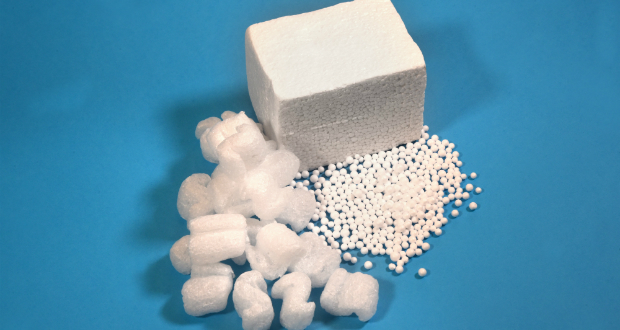 Baker Perkins has specialised in the extrusion of starch-based foods such as snacks and ready-to-eat cereals for over 50 years, and is applying its depth of process know-how and experience to the production of biodegradable alternatives to polystyrene and plastic packaging.
This expertise is relevant because the process of mixing, hydrating, expanding, shaping and cutting starches into chips has more in common with food extrusion than plastics or other industrial processes.
Although the machines may look the same as a food extruder and the biodegradable product looks similar to plastic foam, they are in reality both significantly different.
Natural bio materials are not as consistent as synthetic plastics and the hydration process of the starch has no direct equivalent in plastics.  A comparison is putting petrol in a diesel car – minor differences render the major similarities irrelevant.
Baker Perkins' range of twin-screw extruders includes a 19mm benchtop machine for research labs, a 24mm unit for pilot plants and production extruders from 30mm up to 100mm.
Dies for a range of chips are available, along with the appropriate cutter, and are easily interchanged to allow a full range of product types to be manufactured.
Baker Perkins also provides extruders and process expertise for industrial applications including powder coatings, toners and speciality chemicals. The company operates an Innovation Centre with two twin-screw extruders that are available for everything from simple demonstrations of current technology to new product development trials and experiments with new materials.
The pressure to switch to biodegradable or sustainable packaging means that this is a fast-moving field constantly being challenged to develop new products and to use a wider range of biomaterials, including recycled and by-products.   Baker Perkins said its know-how is already available to achieve these goals.