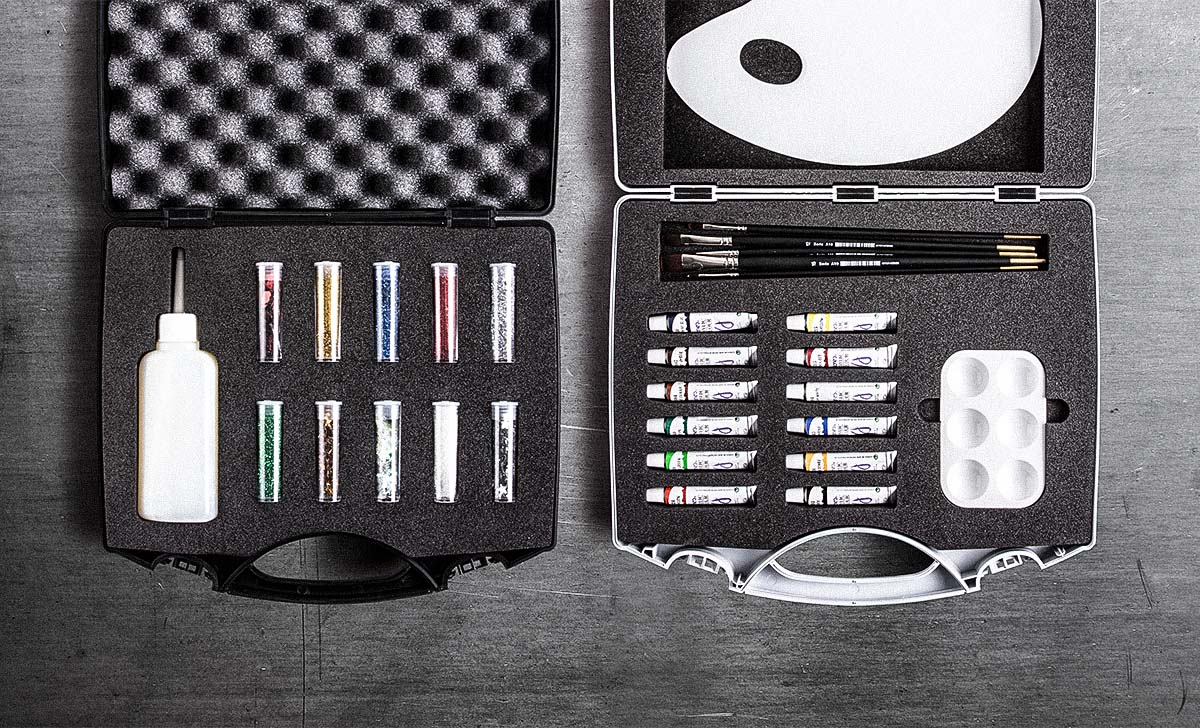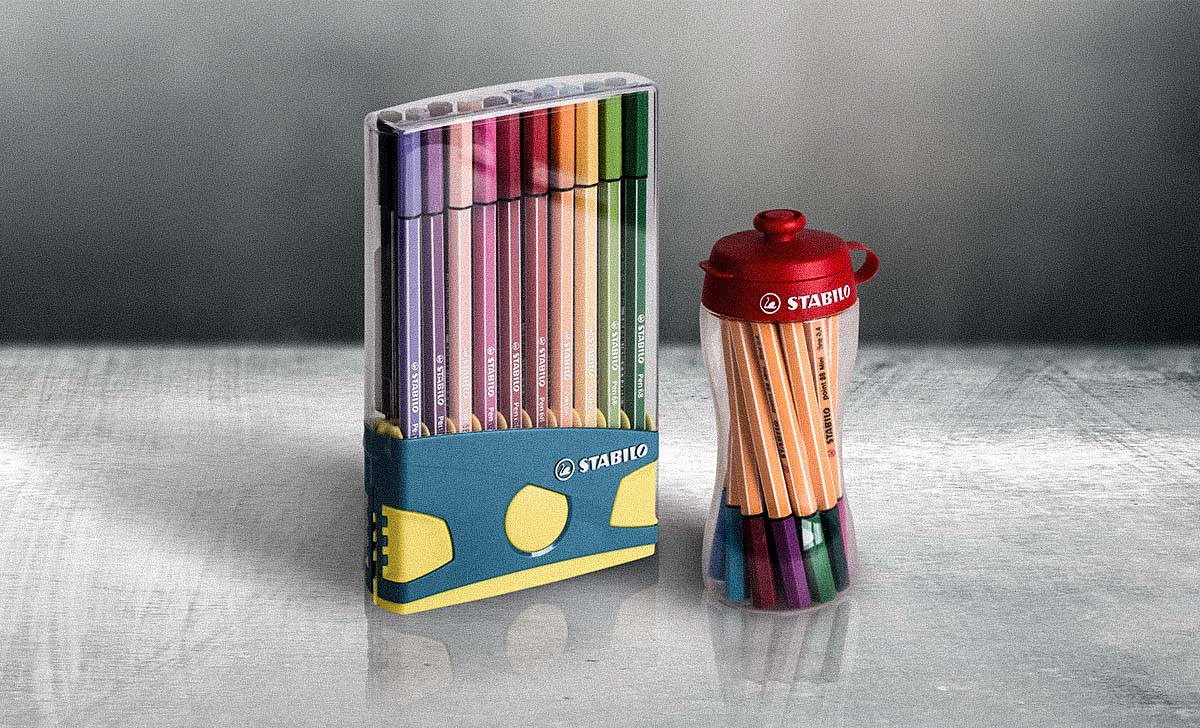 Rose Plastic's attractive plastic packaging for stationery, office supplies, and art supplies are designed to catch the eye at the point of sale. Because as everybody knows, we don't get a second chance to make a first impression.
Whether for high-quality fountain pens, inexpensive felt pens, or fine brush sets – at rose plastic you're guaranteed to find the right packaging.
They offer around 4,000 different plastic packaging solutions, all of which impress with attractive designs, sophisticated functionality, and optimal product protection.
At the point of sale, consumers often decide which product to reach for in a matter of seconds. The deciding factor is often the packaging, which attracts attention and then triggers the corresponding impulse to buy. Their creative packaging solutions for stationery and art supplies turn shopping into an enjoyable experience and achieve maximum impact for your products at the point of sale.
4,000 eye-catching designs
Rose Plastic is willing to bet that they have got the right plastic packaging for stationary product. And, frankly, it's a bet they never lose – because their complete range of around 4,000 different packaging solutions really leaves nothing to be desired. Choose from a wide range of plastic tubes, boxes, and cases in a variety of designs, dimensions, materials, and colors. And in the unlikely event that you can't find the right packaging for your stationery and art supplies, our engineers and technicians will be happy to develop a customized packaging solution – tailored perfectly to your products!
Advertise your products with a personal touch
At the point of sale it often takes customers only a few seconds to decide whether to pick up a product – or leave it sitting on the shelf. Choosing the right packaging is therefore of critical importance. The bottom line is that the packaging directly influences that all-important decision – to buy, or not to buy? We not only supply you with the right plastic packaging, but also show you how to make it truly eye-catching with a customized promotional imprint at our in-house print shop or a classy laser inscription . 
Our plastic packaging gives your stationery, office supplies, and art supplies a creative look, and impresses your customers with its easy handling and high-quality workmanship. That's why you'll find rose plastic packaging wherever stationery, office supplies, school supplies, and painting and art supplies are sold.
Stationery & offfice supplies

Our plastic packaging is the ideal solution for packaging stationery, office supplies, and school supplies, for example: fountain pens, felt-tip pens, fiber-tip pens, pencils, pen sets, ballpoint pens, highlighters and other writing instruments, erasers, rulers, scissors, cutters, letter openers, compass sets, writing utensils, and many other office supplies.

Art & paint supplies

Our plastic packaging solutions are the ideal way to present your art and painting supplies at the point of sale, such as paint brushes and brush sets, fiber-tip pens, acrylic paints, oil paints, watercolors, pastels, paint kits, airbrush sets and airbrush accessories, craft knives, painting sponges, and other painting accessories.