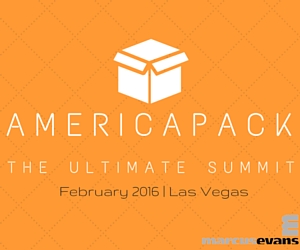 marcus evans is proud to present the AmericaPack Summit, which brings together 60 senior executives from leading Pharmaceutical, Food & Beverage, Cosmetics, and Personal Care manufacturers with ultimate packaging decision making power.
The primary objective of the AmericaPack Summit is to explore the key aspects and issues related to Industries Packaging best practices and their application as business drivers for innovation and growth. The Summit's program topics have been pinpointed and validated by senior executives within the Packaging community as the top critical issues they face.
One-on-One Meetings:
Between session presentations and networking, senior packaging executives and solution providers participate in pre-scheduled mutually selected one-on-one business meetings.
Over the course of the summit, each senior executive representing their solution provider company is guaranteed a minimum of 10-12 meetings, each strictly timed to 30 minutes.
Why Attend:
Through our internationally acclaimed one-to-one meeting methology, the AmericaPack Summit allows you to grow your market, improve sales and win more business.
 Shorten your sales cycle by initiating new relationships directly with top decision makers and develop rapport face to face
Reduce the cost of new business development and related expenses by meeting these decision makers in one exclusive time and place
Accomplish 6-12 months of standard sales efforts in just three days by reaching ultimate budget decision makers
The Venue:
The AmericaPack Summit will take place from 22-23 February, 2015 at the Red Rock Resort & Spa, Las Vegas, NV.
Red Rock Casino, Resort & Spa provides the ultimate Las Vegas resort experience. Our resort hotel provides an idyllic getaway just minutes from the world-renowned Las Vegas Strip. Ideally situated near the entrance to Red Rock Canyon National Recreation area, you couldn't ask for a more intimate, yet exciting place to play, both indoors and out.
For More information on attending or sponsorships please visit our website or contact Ali Tamashiro at alit@marcusevansch.com or 1-312-540-3000 Ext: 6592
-