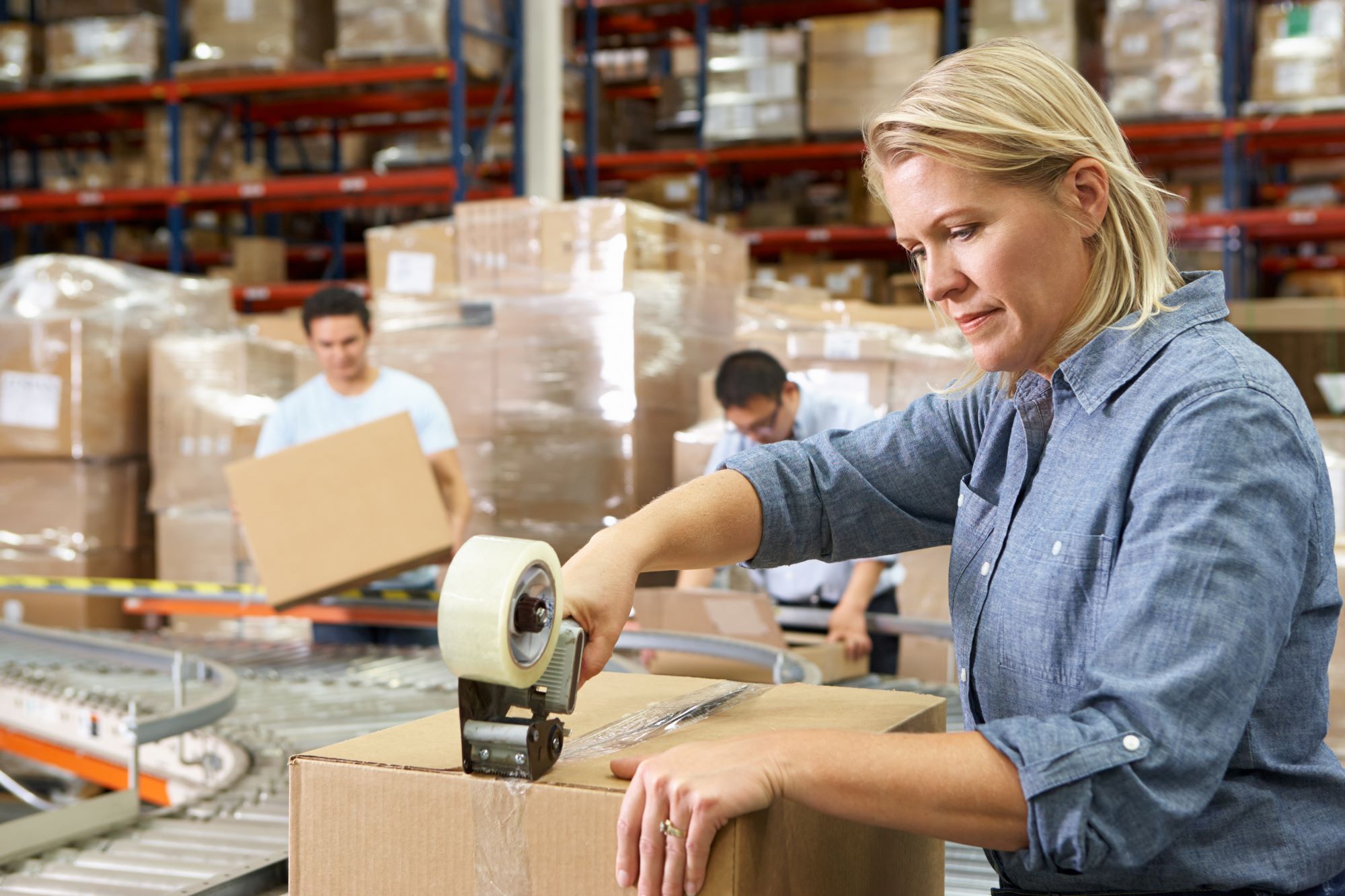 In today's world, where environmental sustainability and cost efficiency are paramount, finding ways to save energy has become crucial for businesses across various industries. This holds particularly true for packaging lines, which are known for their energy-intensive operations. Implementing energy-saving measures in the packaging process can help companies reduce their carbon footprint and enhance their bottom line.
This article will explore practical and effective energy-saving tips specifically tailored for packaging lines. Whether you're a small-scale operation or a large industrial facility, incorporating these energy-saving tips into your packaging line can contribute to a greener and more cost-effective future for your business. Read on!
1. Electrical Safety Inspections
Maintaining electrical safety in a packaging line is of utmost importance to protect workers, equipment, and overall operational efficiency.
To do so, below are some crucial steps:
Hire Qualified Electricians For Inspections
Bringing in qualified electricians to conduct regular inspections is essential for several reasons. These professionals possess the necessary expertise to assess the electrical infrastructure of the packaging line accurately. They can identify potential hazards and detect faulty wiring, outdated equipment, or inadequate grounding systems that may pose safety risks or lead to energy inefficiencies.
Hiring qualified electricians, like the ones you can find here, can help businesses ensure compliance with electrical codes and standards. This will help reduce the risks of electrical accidents and create a safer working environment for employees.
Install Energy-saving Devices And Technologies
Incorporating energy-saving devices and technologies into the packaging line can significantly reduce energy consumption and lower operating costs. Qualified electricians can recommend and install energy-efficient lighting systems, such as light-emitting diode (LED) lights, which consume less electricity and have a longer lifespan compared to traditional lighting options.
They can also suggest the use of variable frequency drives (VFDs) for motors and equipment, allowing for better control of power usage and optimizing energy efficiency. Additionally, implementing power management systems and energy monitoring devices enables businesses to track and analyze energy consumption patterns, identifying areas for improvement and making informed decisions to save energy.
Troubleshoot And Resolve Electrical Issues
Electrical issues can disrupt packaging operations and pose safety risks. Having qualified electricians readily available to troubleshoot and resolve these issues is crucial. Whether it's addressing power outages, faulty equipment, or wiring problems, experienced electricians can quickly diagnose the problem, determine the appropriate course of action, and carry out necessary repairs or replacements.
Prompt resolution of electrical issues minimizes downtime, prevents potential accidents, and ensures the uninterrupted operation of the packaging line. These steps can help businesses achieve a successful balance between productivity, sustainability, and worker well-being.
2. Energy Audit And Analysis
Conducting an energy audit is crucial for understanding your packaging line's energy consumption patterns and identifying areas for improvement. Analyze energy data to determine peak usage times and assess the efficiency of your equipment and machinery.
Upgrade To Energy-Efficient Equipment: Replace outdated machinery with energy-efficient alternatives. Newer models often come with advanced technologies that optimize energy usage while maintaining productivity levels.
Conduct Maintenance And Calibration: Regularly maintain and calibrate your equipment to ensure optimal performance. Properly functioning machinery consumes less energy and reduces the risk of breakdowns, resulting in higher efficiency and productivity.
Implement Automated Controls And Timers: Install automated controls and timers on equipment to regulate usage. By automatically shutting down idle machinery or adjusting power settings based on demand, you can minimize energy wastage during non-production periods.
Optimize Equipment Layout And Workflow: Analyze your packaging line's layout and workflow to minimize energy-intensive movements. Streamline the process to reduce the distance traveled by materials and optimize the use of energy-consuming equipment.
Incorporate these energy-saving strategies to achieve a more efficient and sustainable packaging line, ultimately reducing costs and environmental impact.
3. Lighting
Proper lighting optimization can significantly contribute to energy savings in your packaging line. You can maximize the use of natural light by strategically positioning workstations and equipment in proximity to windows or skylights, minimizing reliance on artificial lighting during daylight hours.
It's also best to replace conventional fluorescent or incandescent bulbs with energy-efficient LED lights, which come with multiple advantages. LED lights not only consume less energy but also have a longer lifespan and offer superior lighting quality.
Likewise, you may install motion-activated timers and sensors in areas with intermittent usage, such as storage rooms or break areas. These devices ensure that lights are only active when necessary, reducing energy waste.
4. HVAC Systems
Heating, ventilation, and air conditioning (HVAC) systems play a significant role in energy consumption within packaging facilities.
It's ideal to set appropriate temperature levels based on occupancy and production requirements. Excessive cooling or heating can result in unnecessary energy usage. Hence, it's best to use programmable thermostats to regulate temperature settings automatically.
Moreover, regularly cleaning and maintaining HVAC systems can optimize their performance. Dirty filters and clogged air vents restrict airflow, causing the system to work harder and consume more energy. Schedule routine maintenance checks to keep your HVAC system operating efficiently.
Lastly, consider insulating doors and windows to prevent drafts and minimize energy loss. Weatherstripping and caulking are cost-effective methods to reduce air leakage, enhance temperature control, and improve energy efficiency.
5. Employee Engagement And Training
Promoting energy-conscious behavior among employees is crucial for achieving sustainable practices and optimizing energy efficiency in a packaging line. You may provide training and education on energy-saving techniques and raise awareness about the environmental impact of energy consumption.
Additionally, it's best to encourage employees to provide feedback and suggestions to foster a collaborative environment where innovative ideas for energy efficiency can emerge. Engaging employees in the process not only enhances their sense of ownership but also cultivates a culture of sustainability.
Conclusion
Energy-saving measures in a packaging line hold immense value for businesses. By implementing the tips discussed above, companies can achieve significant energy efficiency. Prioritizing energy-saving initiatives is a win-win situation, benefiting both the bottom line and the environment.