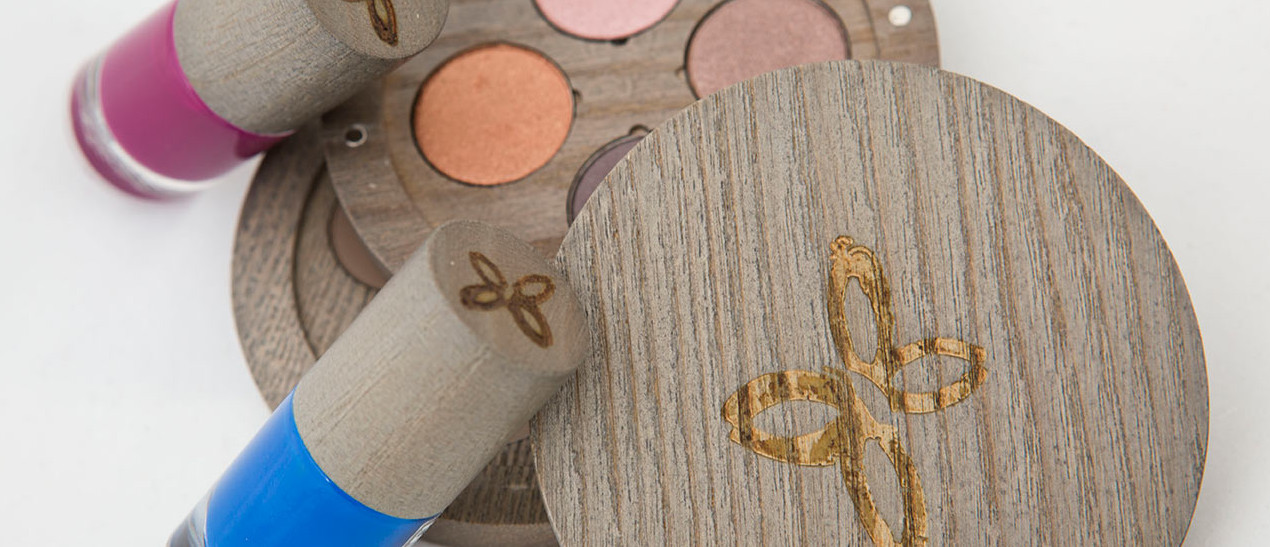 Barcelona, ​​December 2, 2015.- The prestigious French company Boho Cosmetics has relied on Pujolasos Wood & Pack for the launch of a new range of natural cosmetic products, made up of two lines of makeup, nail polishes and perfumes. This new range, created and patented by Boho, has been developed by Pujolasos with ash wood and exclusive high-tech laser engravings.
The Boho line is faithful to the commitment of the French company for organic materials and respect for the environment, and that is why Pujolasos has developed a range that has natural wood as the protagonist. At the same time, it maintains the fresh, young and vital style that Boho has already become a hallmark of identity.
The new range has the particularity that it can be customized by consumers with interchangeable pieces and in tune with the latest trends in the world of cosmetics, such as the combination of colors and textures of makeup.
Versatility is another of the essential features of the set of pieces that Boho launches to the market. The make-up line, for example, includes an original set of spheres that interact with each other through a set of high-precision magnets. The result is a makeup set of interchangeable pieces, which offers the possibility of altering the order of the floors according to their own preferences.
The choice of Pujolasos Wood & Pack is directly related to the high commitment that the Boho brand maintains towards the care of the environment. Boho has shown once again that environmental respect is compatible with the commercialization of state-of-the-art natural products, popularizing the motto 'Le green, c'est chic!'.
Pujolasos, as a global provider of organic packaging solutions in the premium segment , maintains a high level of commitment to respect for the environment and the highest quality of the products it develops in its new plant in Sant Pere de Torelló (Barcelona). It holds the PEFC and FSC international certificates, which guarantee responsible management of forests.