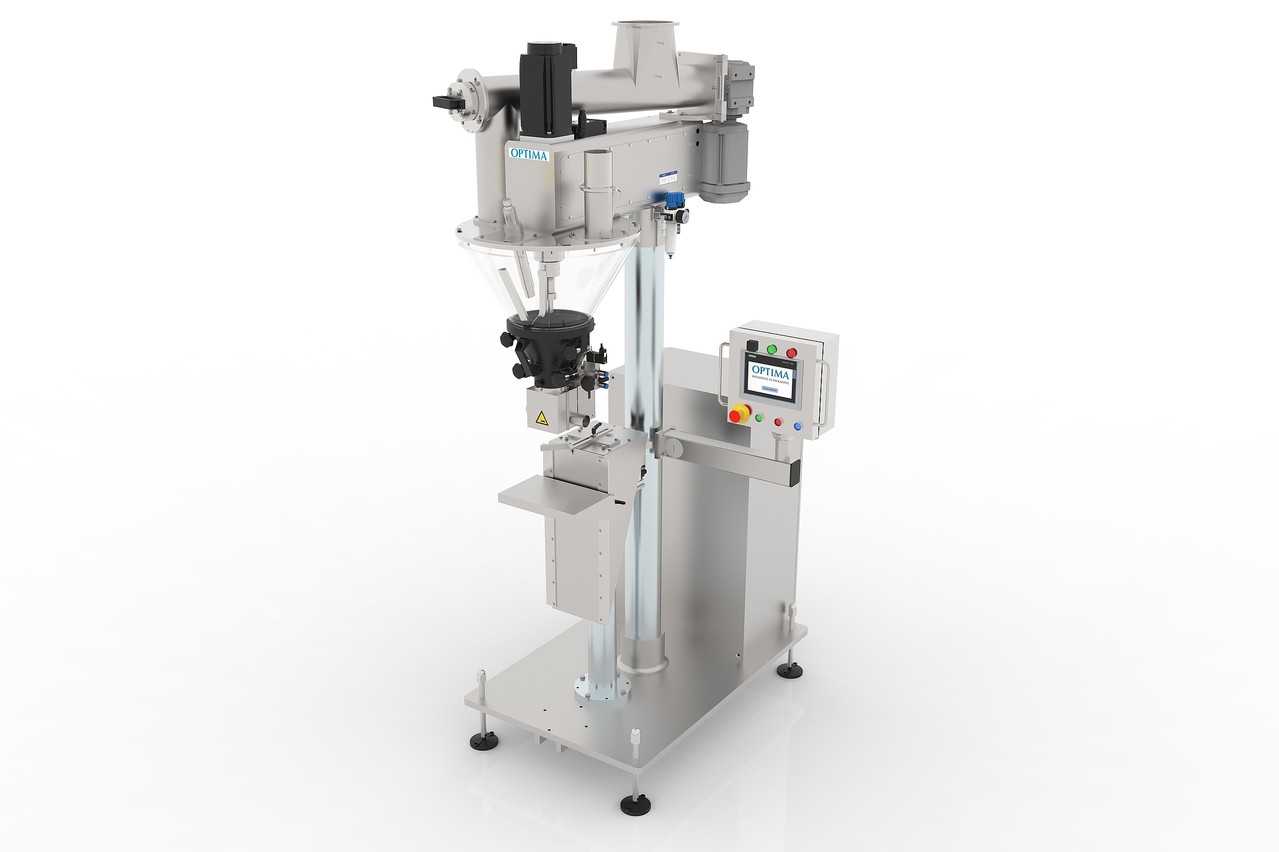 At Biofach 2019, Optima Consumer will be presenting a range of packaging machines that create key benefits for the organic industry. The company's exhibit will be the flexible, robust, and affordable OPTIMA SD2best auger filling machine for powdery and granular products.
There are special requirements placed on the dispensing and packaging technology used for organic food and cosmetic products. Due to the high quality of the products, it is important to use very gentle procedures to ensure that they reach the consumer in their original, unaltered condition. The value of these products is also often higher than average. Even for smaller batches, this makes dosage accuracy a crucial factor for ensuring profitability, which could also benefit cleaning product manufacturers.
At Biofach in Nuremberg, the company will be presenting the auger filler OPTIMA SD2best, which is suitable for filling weights of up to 30 kilograms. Optima's tried-and-tested dispensing technology is designed for volumetric dosing and gravimetric portioning of powdery and granular products and delivers exceptionally precise results. The robust design features a wear-free servo drive on the dosing screw. The parts of the machine that come into contact with product are made from stainless steel. The OPTIMA SD2best is simple to operate and easy to clean and it boasts a compact design. It is also highly cost-effective and can easily be installed by the operator themselves. The auger fillers are mass produced, meaning they can be delivered quickly. A similar model, the OPTIMA SD€co auger filler, already won companies over at last year's Biofach. The machines have since been shipped out and are now in production.
Organic products are special
The large number of small to medium-sized companies in the organic industry require machine solutions that pay for themselves and can be extended if necessary. Operators are playing it safe with their machines if the manufacturer has designed them to function reliably for years to come, is located nearby, and is also represented worldwide. Optima Consumer has implemented a huge variety of customer requirements and needs in countless projects, with its services available around the clock.
At Biofach, Optima Consumer will provide information about its full range of filling and packaging machines. From the modular stand-alone machine to the complete line – including final packaging – the range offered by this Schwäbisch Hall-based company has it all.
Optima Consumer at Biofach in Nuremberg, February 13 to 16, 2019: hall 9, booth no. 9-182