Business Name:
Adsale Exhibition Services Ltd.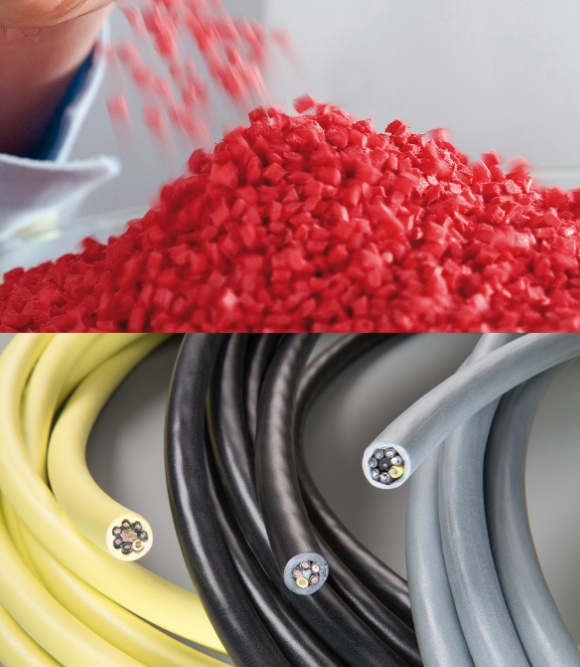 Extraordinary "TRIO" prototypes include robot hand, revolutionary bicycle tire, and others
Interactive virtual and augmented reality booth concept will enhance visitor experience
CHINAPLAS 2017: May 16-19 at China Import & Export Fair Complex, Guangzhou
Guangzhou, China – February 9, 2017 – At CHINAPLAS 2017, BASF and CHINAPLAS will showcase extraordinary prototypes for products that improve smarter living at the "Design x Innovation" event. They include a robot hand, an airless bicycle tire, a unique children's toy set and a hybrid electronic device – all developed through collaboration between top designers and brand owners, and facilitated by BASF and using its advanced materials.
These co-creation projects have been named "TRIO" to reflect the cooperation between BASF, designers and brand owners. While BASF provides the material inspiration for the prototypes, the products are conceptualized by designers and brand owners. BASF, backed by its research and development, technology, engineering, and simulation competences, also helps to optimize and make joint innovations feasible for production, while lowering development cost and ensuring faster commercialization.
The projects will be unveiled at the Design Forums of the "Design x Innovation" event held concurrently at CHINAPLAS 2017. There, BASF will also showcase a range of innovations for smarter living, which helps meet regulations and market trends, such as demand for low volatile organic compound products and fuel efficiency in transportation, individualization in consumer goods, sustainable infrastructure in construction, as well as the advancement of Industrial Internet-of-things. The innovations to be showcased include the RN30, a new concept vehicle jointly developed by BASF and Hyundai Motor Company, which combines key solutions from the chemical industry with purposeful aerodynamic design and specialized high- performance technologies.
"We are proud to unveil the results of our collaboration with designers and brand owners, and demonstrate how our material solutions and technical competencies enable better design and function for products that contribute to smarter living. By co-creating, we can develop products that have greater May16-19, 2017 China Import & Export Fair Complex, Pazhou, Guangzhou, PR China appeal and business potential," said Andy Postlethwaite, Senior Vice President, Performance Materials Asia Pacific, BASF.
The "Design x Innovation" event at CHINAPLAS 2017 will be held at Booth 11.2A41, China Import & Export Fair Complex, Pazhou, Guangzhou, China from May 16-19, 2017. The Design Forums will also feature panel discussions with the designers and brand owners from the TRIO co-creation projects. Additionally, interactive virtual and augmented reality booth activities will enhance visitor experience and appreciation of how innovative materials enable design and functionality.
"This program marks the third year of collaboration with BASF on our unique Design x Innovation concept," said Ada Leung, General Manager of Adsale Exhibition Services Ltd, organizer of CHINAPLAS. "The event has successfully increased industry's awareness of the importance of design in product development and that plastics can make all design achievable. We very much look forward to offering more interesting content in the next Design x Innovation jointly with BASF."
Marketing Communications Department
Upload Press Release file: