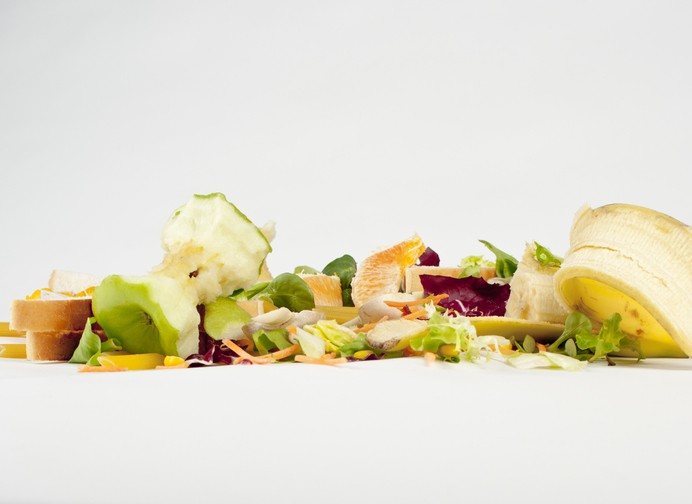 Press Packagingconnections
It is estimated that arable farming produces around 8 billion tonnes of carbohydrate waste every year in the form of discarded stalks, leaves and roots of crops such as maize, wheat, rice, and sugarcane. This agro-waste is normally discarded or burned. Food companies hope to develop ways of converting the into protein for use in products​.
Meanwhile, the processing of fruits and vegetables results in high amounts of waste materials such as peels, seeds, stones, and unused flesh generated in the different steps of the processing chains. Much of this can be also used in the food industry as a source of natural food additives. If it can't be used, the waste product is typically thrown into the environment.
UK-based Tensei has a database of nearly 400 fibres which would otherwise be wasted, including non-wood pulps such as wheat, hemp, bagasse and abaca. The start-up is using these materials to make plastic- and wood-free paper packaging products for industries including food. The company told FoodNavigator that this method brings a raft of potential benefits to food manufacturers and retailers.
For example, removing plastic means they can avoid plastic tax levies and help cut their carbon emissions. It provides a new source of revenue for farmers and, in some cases, longer shelf life for products. It further allows previously single use items to be recycled: a big tick among today's end consumer.
Tensei, which launched in 2017, recently trailed its F_Pads product with Morrisons and Berry Gardens Ltd. to replace the pads in 150,000 blackberry punnets. It estimated that use of the pads – which are bio-engineered using agri-residues and grasses rather than virgin wood - saved 12 tennis courts worth of plastic and wood pulp. "This is just the beginning,"​ said Tensei CEO Annabelle Cox. "Think how much more deforestation and plastic waste could be prevented through packaging innovation and using what is otherwise wasted."
With much news around companies developing paper-based products (e.g. Unilever's paper laundry detergent bottle​), the use of paper is an increasingly popular decision for multiple industries. However, according to Cox, while this is a positive step, it doesn't sufficiently address the problem of deforestation and climate change caused by the packaging industry.
Avoiding using virgin wood (i.e. cutting down trees) and plastic by using what is otherwise wasted, such as crop waste, grasses and other agri-residues, allows for the creation of truly sustainable packaging. The company's mission, she told us, is to help crop wastes and grasses to become a mainstream raw material, "keeping trees in the ground and creating all the additional benefits, not least a new revenue source for farmers."
The Morrisons trial came after a similar one in strawberry punnets sold in Co-op stores. According to Cox, the trials were an important milestone in that they allowed the retailers to offer customers for the first time fruit punnets in which the paper tray could be recycled.
"It was great for Morrisons to be able communicate a recycling initiative to their customers in this​ way," she explained. "You've always been able put the punnet into the plastic recycling. And now the paper pad can go into the paper stream - this couldn't be done before. The little paper pap wasn't recyclable - it was single use."
She added that "in a number of independent tests with certain verities of fruit our shelf life has been longer". ​In terms of price, the F Pad has "a slight on cost compared to the current plastic",​ Cox said, but one that could be offset against plastic taxes and helping towards zero net carbon goals and deforestation initiatives.
Other products in the pipeline
Tensei has other products in development for the food and drink industry using crop waste bioengineering tech.
"We are developing new materials from crop waste, grasses and unrealised bi-waste streams in multiple markets and industries,"​ we were told.
The F Pads are now being tested for bakery/under pizza/meat applications. Tensei is also considering using other biowaste streams, such as avocado skins, and is developing a lightweight uncoated paper made from crop wastes to replace greaseproof.
It is also testing laminated papers in the hope of introducing crisp and nut packets that can be recyclable in home recycling collections.
"The other area which is really important to us is the vegan market because there are a number of new firms out there making plant-based foods who want to use plant-based packaging,"​ added Cox.