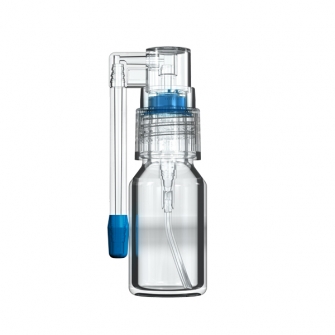 THE VERSATILE PUMP SYSTEM FITTING YOUR INDIVIDUAL NEEDS
News:
Assembled in class 7 clean rooms, it shows good performance even with viscous formulations. Not having a traditional gasket, the system is ideal for any complex formulation in which compatibility with elastomers may be an issue.
KEY FEATURES: Wide range of dose volumes (50 µl to 220 µl). Available with various actuators, such as nasal, oral, and others. Wide range of spray angles. No elastomeric gasket. Manufactured in clean room. Pharma compliant materials.