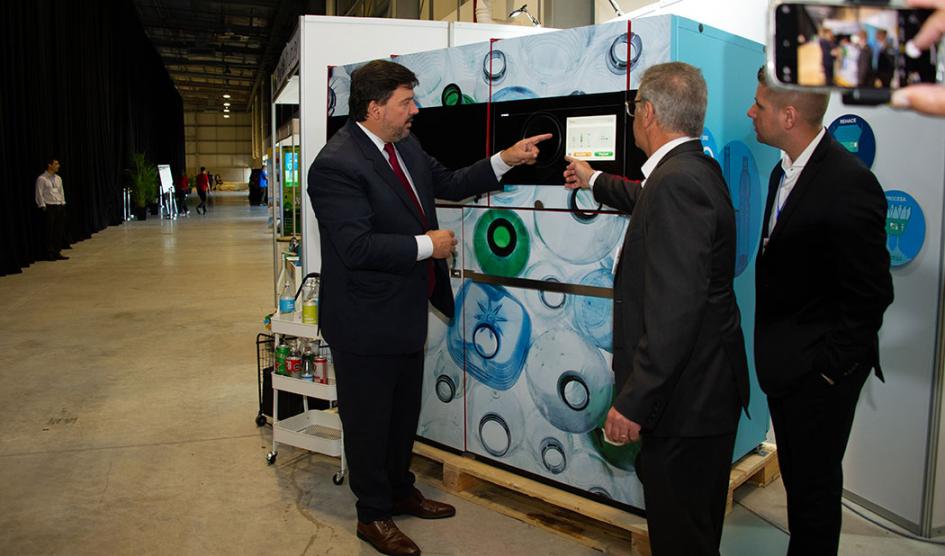 At a press conference on Monday the 28th, Peña reported that the Uruguayan Chamber of Industry will present, this Thursday the 1st, its new Container Management Plan, which will provide an incentive for citizens to return the containers, allowing the recovery for later reuse. This action is part of the promotion, by the Government, of Law 19,829, which grants extended responsibility to the producer.
"In other words, the person responsible for the waste is the one who puts it on the market and, therefore, the person responsible for recovering it," he said.
In addition, ministerial resolution number 271 of the year 2021 obliges companies to recover 30% of packaging by December 2023 and 50% by December 2025.
Peña indicated that currently the recovery of containers in the country totals around 4% and with only six departments adhering to the Container Management Plan, for which reason the ministry works to provide different financial instruments to companies that can carry out the operation recovery and achieve the proposed goals.
"Uruguay will be the first country in Latin America to implement the deposit, return and reimbursement system," he said, explaining that this implies the installation of machines throughout the country, in which cylindrical containers of polyethylene terephthalate (PET) will be deposited, aluminum cans, and tetrabrick format, among others. With each return, a ticket will be issued with the value of the container for its subsequent return to the consumer.