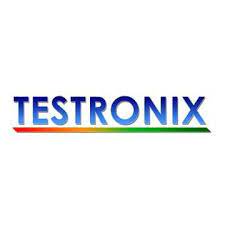 Testronix is the leading testing instruments manufacturer in Asia and has recently launched high end next generation packaging testing instruments. Testronix is known for its quality and technology with high end features in all its testing instruments. With a lot of research and development team testronix and its highly skilled team of engineers have been able to develop this latest technology instruments to serve the paper and packaging industry.
With the ever-growing demand for accurate and reliable packaging testing, more and more companies are turning to the latest generation of packaging testing instruments
In the industry there are many suppliers for paper and packaging testing instruments which confuses the buyers and manufacturers making it difficult for them to select the right testing instruments. Hence it is very crucial to select the right vendor and genuine manufacturer for packaging testing instruments. Being in the industry of packaging, manufacturers must check out the latest offerings from India's leading testing equipment manufacturing company. As packaging of products becomes more and more sophisticated, there has been a rise in need for precision testing. 
Thus, the demand for high-quality, technically advanced packaging testing equipment has skyrocketed.  Moreover, as different industries transition to high quality, aesthetically appealing packaging, it is now imperative to opt for superior quality control solutions which excel in delivering a comprehensive service, starting with selection of the equipment to installation and training for unleashing optimum usage.  This is where Testronix comes into the picture.
With its rich experience of more than a decade Testronix, India's leading quality & material testing equipment manufacturer, has just launched its next generation of products, which offer improved performance and features.