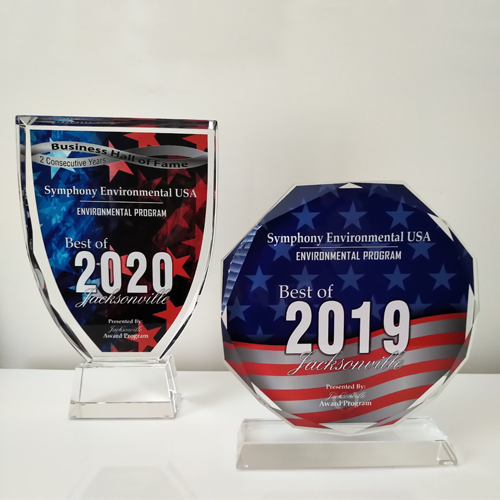 Press Packagingconnections
These are local companies that enhance the positive image of small business through service to their customers and community.  Various sources of information are gathered and analyzed to choose the winners in each category.
The 2020 Jacksonville Award Program focuses on quality, not quantity. Winners are determined based on the information gathered both internally by the Jacksonville Award Program and data provided by third parties, in recognition of the contribution that small business makes to the U.S. economy.
Nivaldo Bosio, who is responsible for the US market commented that he was delighted to receive the reward for the second consecutive year, both for Symphony USA and Symphony Environmental Limited in the UK.
He also added a special thank you to the Symphony Environmental team, who this year celebrate 25 years of providing solutions, in particular biodegradable and antimicrobial/virucidal plastic technologies, to health and environmental problems.