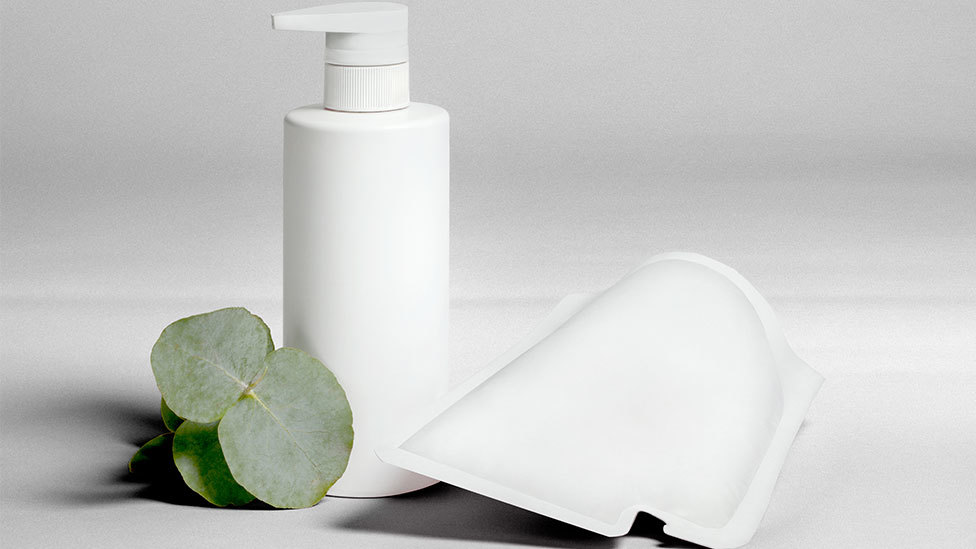 For truly sustainable packaging
L'Oréal has been committed to designing responsible, sustainable packaging since 2007. To achieve this goal, the Group adopts the '3Rs' rule starting from the design stage: respect the environment, reduce the amount of resources needed, and replace traditional materials in favor of alternatives that are recyclable and biodegradable.
SPOT, a unique tool for assessing the impact of cosmetic products
To help them, L'Oréal's teams have created the Sustainable Product Optimization Tool (SPOT). This tool has two primary roles. The first is to measure the environmental and social impacts of a cosmetic product. The second is to simulate various options and identify potential improvements from the design stage onward. Such improvements could involve either the packaging or the formula itself. Launched in 2017, the packaging for Vichy's Aqualia Thermal cream is a good example of this –the jar is composed of 10% recycled glass and its overall weight has been reduced by 44%.
Lighter packaging or refills
Limiting the resources needed to create products is another form of optimization used by L'Oréal. Initiatives to reduce the weight of bottles and caps have led to a saving in source materials of 5,000 tons between 2008 and 2017. Another strategy for reducing resources has been to design either larger or refillable packaging.
More recycling
"Today, for certain products, up to 100% of the plastic used in our packaging has been recycled," says Philippe Thuvien, Managing Director of Packaging and Development at the L'Oréal Group, referring to the bottles of new shampoos from the Redken, Kiehl's and Pureology brands. In total, the amount of recycled plastic in our packaging increased by 33% in 2017. As an industry leader invested in the future of sustainable packaging, the Group has been working with a specialist environmental consultancy, Quantis, to launch the Sustainable Packaging Initiative for Cosmetics (SPICE), which is designed to help the industry commit to more responsible packaging and improve the environmental performance of the entire packaging value chain.