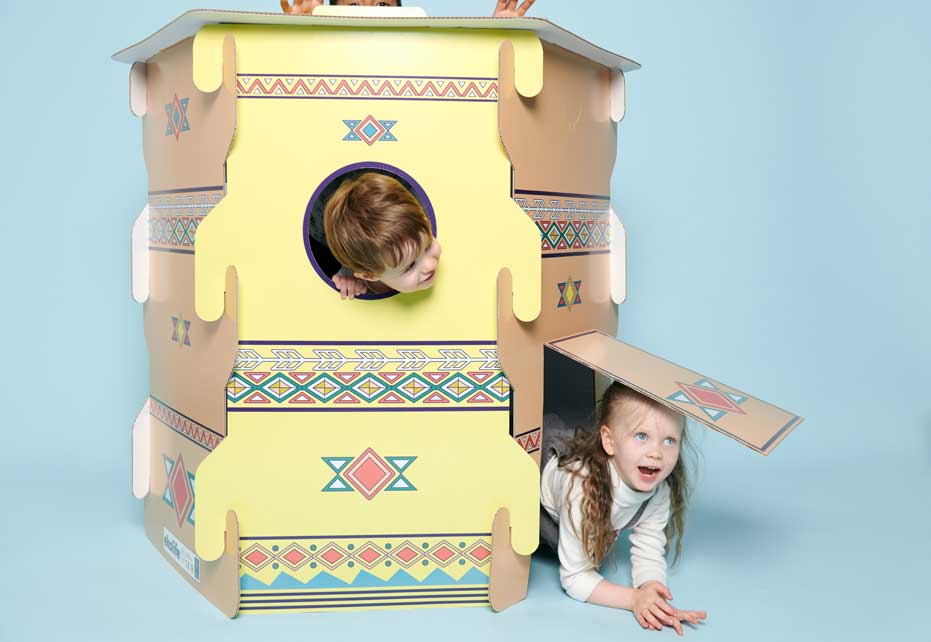 The ekolife range provides shoppers with a sustainable alternative to the vast amounts of non-recyclable toys that flood the shops every year.
The beautifully designed and durable toys include planes, cars, jigsaws, build-your-own shops and castles. The ekolife range also includes canvases that can be coloured in by their new owners to get their creative juices flowing.
Every product is made from cardboard so they are 100% recyclable, renewable and biodegradable, unlike most other toys. Morgan Webster, General Manager, ekolife, said: "The ekolife toys have been designed to encourage children to use their imaginations and enjoy unplugged, traditional play in an increasingly digital, solitary world.
"Many parents we speak with feel guilty about buying more toys when they already have an attic or garage full of broken or unwanted plastic items that cannot be recycled. ekolife toys are designed to provide active and creative fun, encourage group play and at the end of their life, to go into a green bin.
"This means that the toys will be recycled, leaving no trace behind, to become another product in the future – truly circular."
The ekolife website has a range of toys now available to order for Christmas which are available for delivery to Europe.