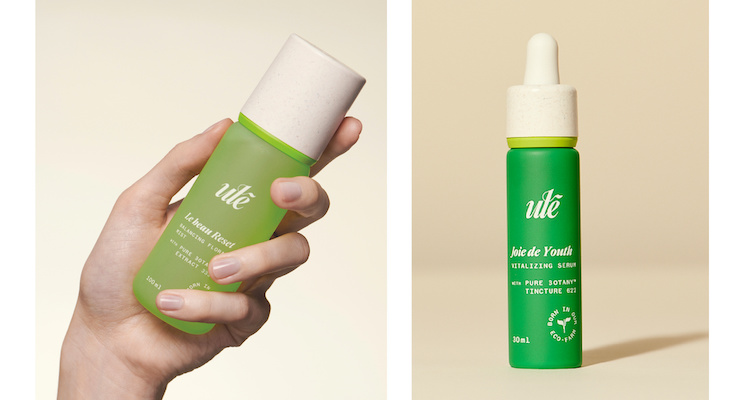 Grania Jain
Shiseido first revealed the news of its new brand, Ulé, a couple of weeks ago—and here are more details about the innovative eco-conscious skincare brand. 
Ulé has a mission to promote botanical, conscious beauty—and is the first skincare brand to grow its ingredients in its own indoor high-tech vertical farm. 
The Ulé Eco-Farm, near Paris, ensures the purity of the brand's ingredients, ensuring its supply chain is as short as possible. "It is an agricultural and technological breakthrough in eco-responsibility, efficiency and safety, the brand states—and the technology also allows for full traceability of the plants."
The farm was created in partnership with Tower Farm, a company driven to develop an urban agriculture model through responsible local production, indoors, according to Ule Beauty's website. 
Lindsay Azpitarte, the creator of the brand, has worked at Shiseido for ten years and began the development of Ulé in 2019, with Shiseido Group's support. She serves as Shiseido's vice president of new brand development. 
"We are the first skincare brand to create the future of botanical beauty powered by vertical farming," says Azpitarte. "Here in France, we cultivate and extract ultra-potent whole plants from around the world at our proprietary Ulé Eco-Farm. This allows us to maintain the shortest supply chain possible and lessen our environmental impact while ensuring the freshness of our plants," she explains.
Eco-Friendly Packaging 
Ulé's formulas and packaging are made in France, and the brand minimizes its packaging's environmental impact. Bottles and jars are ultra-light and paired with bio-based lids, which biodegrade without leaving permanent microplastics behind.
The caps are made of wood chips from industrial side streams and plant-based binders. The texture of this composite reveals the fibers embedded within it. The unique material was developed by the Finnish innovation startup Sulapac.
All eight of Ule's products, consisting of serums, mists and creams, have lids made with Sulapac materials. The launch of Ulé marks the largest product range to date using Sulapac's solutions.
"Ulé has also utilized the Sulapac Barrier innovation. It is the world's first material for water-based products that biodegrades without leaving permanent microplastics behind," explains Dr. Suvi Haimi, CEO and co-founder of Sulapac.
The Ulé' collection launched on May 2nd online, but only ships within France.