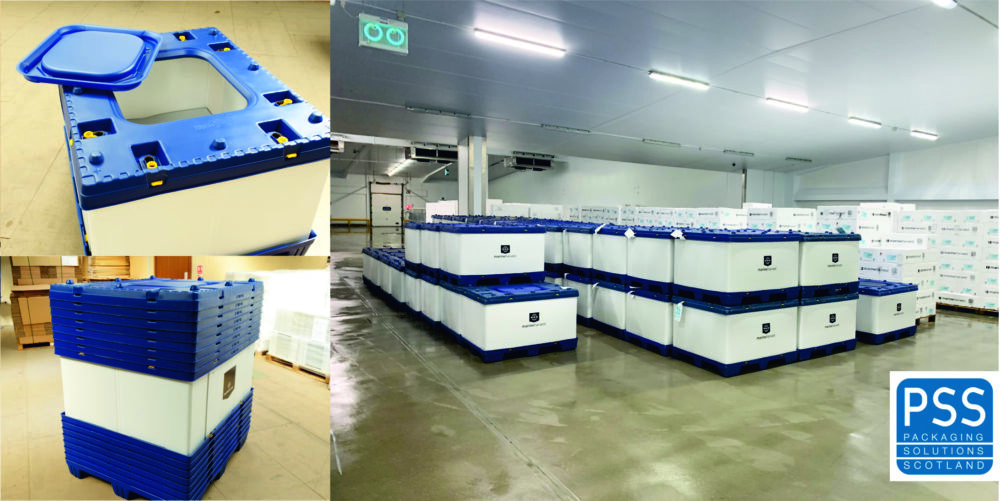 "We have seen with one customer using the bins vs poly boxes a staggering reduction in CO2 emissions of 78% over a year" commented Andrew Kirk, MD.
Designed specifically to handle salmon in bulk orders, the S-Bin can transport up to 400kgs of salmon per bin. Once used, the double-stacked bins have the potential to replace a huge number of EPS (expanded polystyrene) boxes, saving time and the number of deliveries necessary. Collecting and returning the empty bins is also made easy with an ergonomic design. The structure of the bin can be folded and returned in stacks of 12 empties per pallet space.
"Existing users in the UK are pushing to increase the use of S-Bins for productivity and environmental reasons as well as enjoying significant cost savings compared to traditional packaging" added Andrew Kirk.