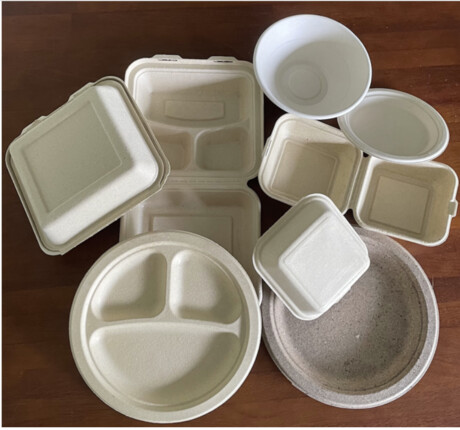 Banana fibre is sourced from banana palm trunks and is a by-product of banana production, meaning it's renewable and already grown in abundance. There are approximately 3000 hectares of banana plantations in Australia and it is estimated that globally, banana plantations cover more than 10 million hectares, with approximately 2.2 billion tonnes of agri-waste created annually.
By harnessing this globally available agri-waste product in the production of moulded food packaging, the environmental benefits are four-fold:
Banana trunks are a sustainable, renewable fibre source.
Using a product which would otherwise have gone to waste, reduces emissions.
The patented process of converting banana palm trunk into refined fibre is claimed to be zero waste and chemical-free, unlike many alternative recycling and production processes.
The banana fibre is water resistant and fire retardant, and yet naturally decomposes in landfill.
Papyrus Australia's Managing Director Ramy Abraham Azer said, "Whilst we have made moulded products before in Australia, China and Egypt, all were from fibre prepared under laboratory conditions and with very limited moulding runs. We are now able to produce 'tailored' fibre on a daily basis at our factory in Sohag that is subsequently moulded at a stock standard moulding factory for a whole shift.
"Additionally, we are confident that we can now harness the unique advantages banana fibre has to optimise the end product and to achieve products other fibres are unable to produce."