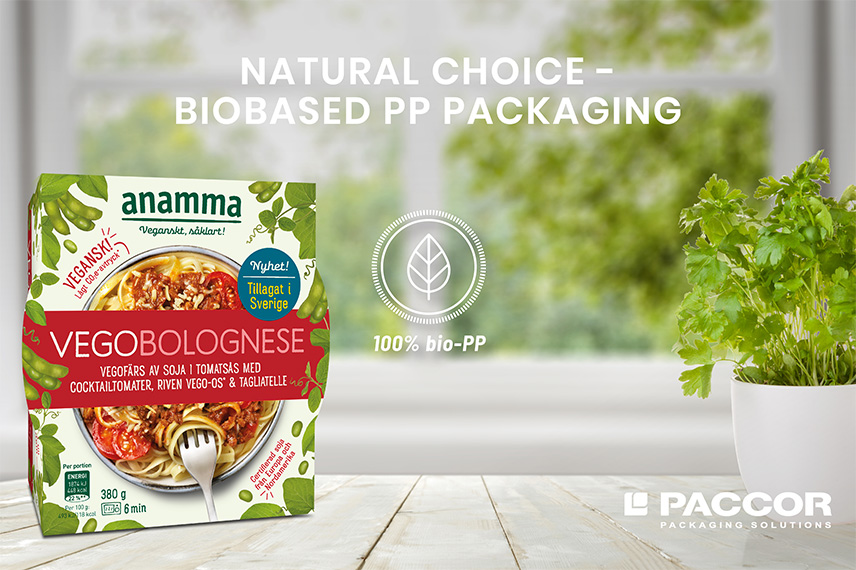 Grania Jain
PACCOR started the testing with the 100% Bio-PP together with Orkla in its Finnish production site in Hämeenlinna. The material is composed from renewable resources and follows the ISCC certified mass balance principle – a chemical industry standard for managing and tracing sustainability characteristics of circular and/or bio-based materials in a complex value chain. In addition to the site in Finland, the PACCOR production site in Ravensburg, Germany, also has ISCC certification.
"We are pleased that we are now able to switch production from virgin fossil to biobased PP," explains Andreas Schütte, CEO of PACCOR. "PACCOR is an industry frontrunner in sustainability. Our goal is to accelerate circularity and bioeconomy in plastics."
PACCOR is one of the first rigid plastic manufacturer to produce bio-PP products. In this case it is a completely recyclable transparent bowl for frozen ready meals. After successful pilot programs, PACCOR is now looking forward to offering its new biocomposite to business partners around the world.
"Our collaboration with PACCOR is a good example of how a pioneering material can be implemented in food applications and can help to meet consumer demand for more sustainable products," says Elna Hallgard, Development Manager Packaging at Orkla.