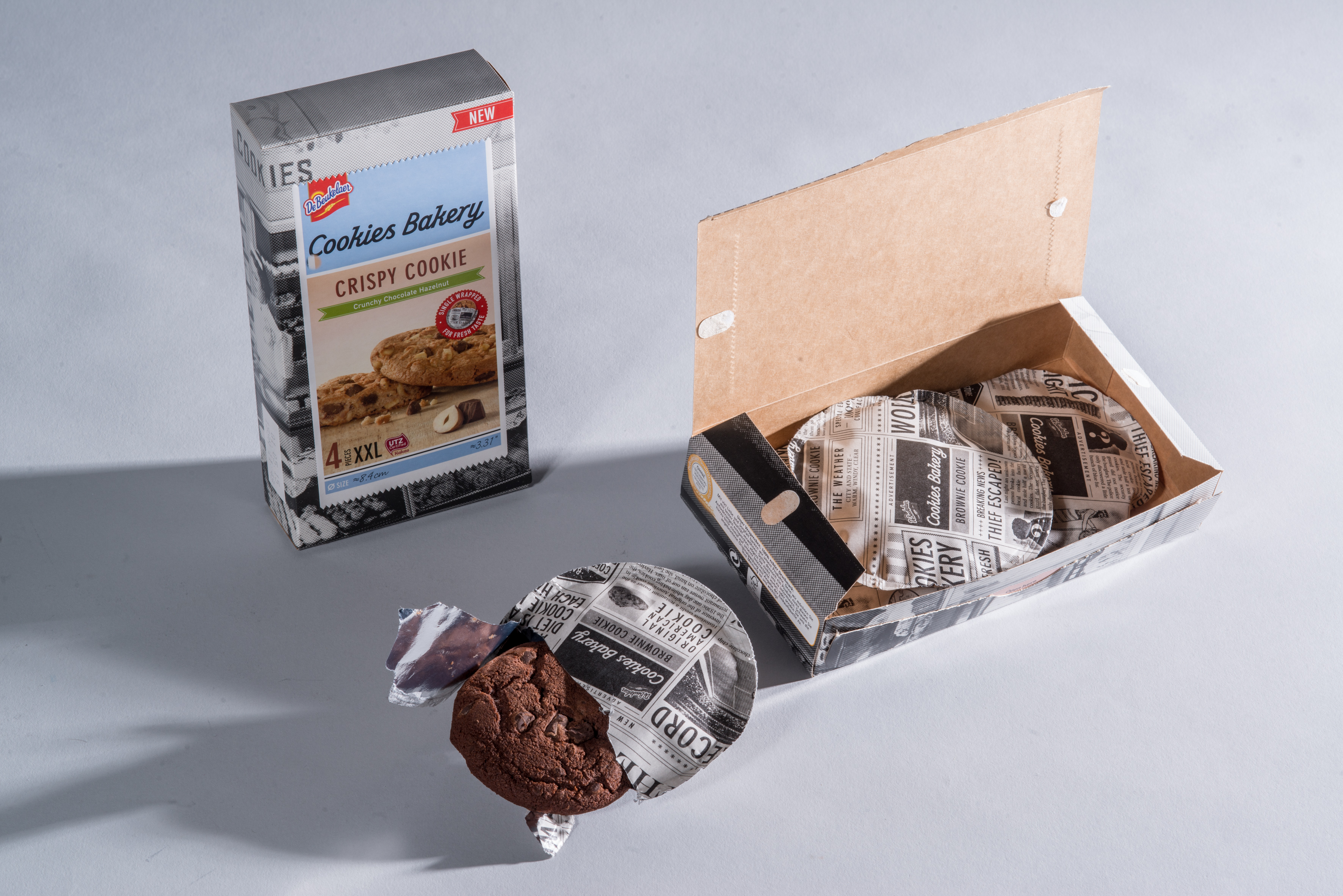 Radhika Rewri
DeBeukelaer Cookies Bakery are cookies in an XXL format and have been available from retailers since spring this year. Not just the biscuits, but also the entire packaging concept has been borrowed from the originals in the USA. Every cookie is individually wrapped, with the look of the paper giving the impression that the cookie has just been freshly bought from the baker's in New York and wrapped in newspaper as it would have been in olden times.
The American newsprint also picks up interesting and sometimes humorous stories from the world of cookies. What makes them special: for the first time ever GdB has succeeded in developing circular individual packaging with a continuous heat-sealed seam for the individually wrapped cookies – an absolute innovation in the market.
The coherent packaging concept is completed by the visually appealing folded box, which conveys 100 % authentic enjoyment with a New York City feel.
According to Wolfgant Zydek they dared to try something entirely new in terms of technology with the round packaging. Once again they have succeeded in combining the practical benefit of the packaging with a very attractive look.
Griesson - de Beukelaer wins the German packaging prize for the innovative packaging concept of the DeBeukelaer Cookies Bakery. The new product DeBeukelaer Cookies Bakery won the important sector prize in the Food category, which is awarded annually by the Deutscher Verpackungsinstitut (German Packaging Institute) (dvi).