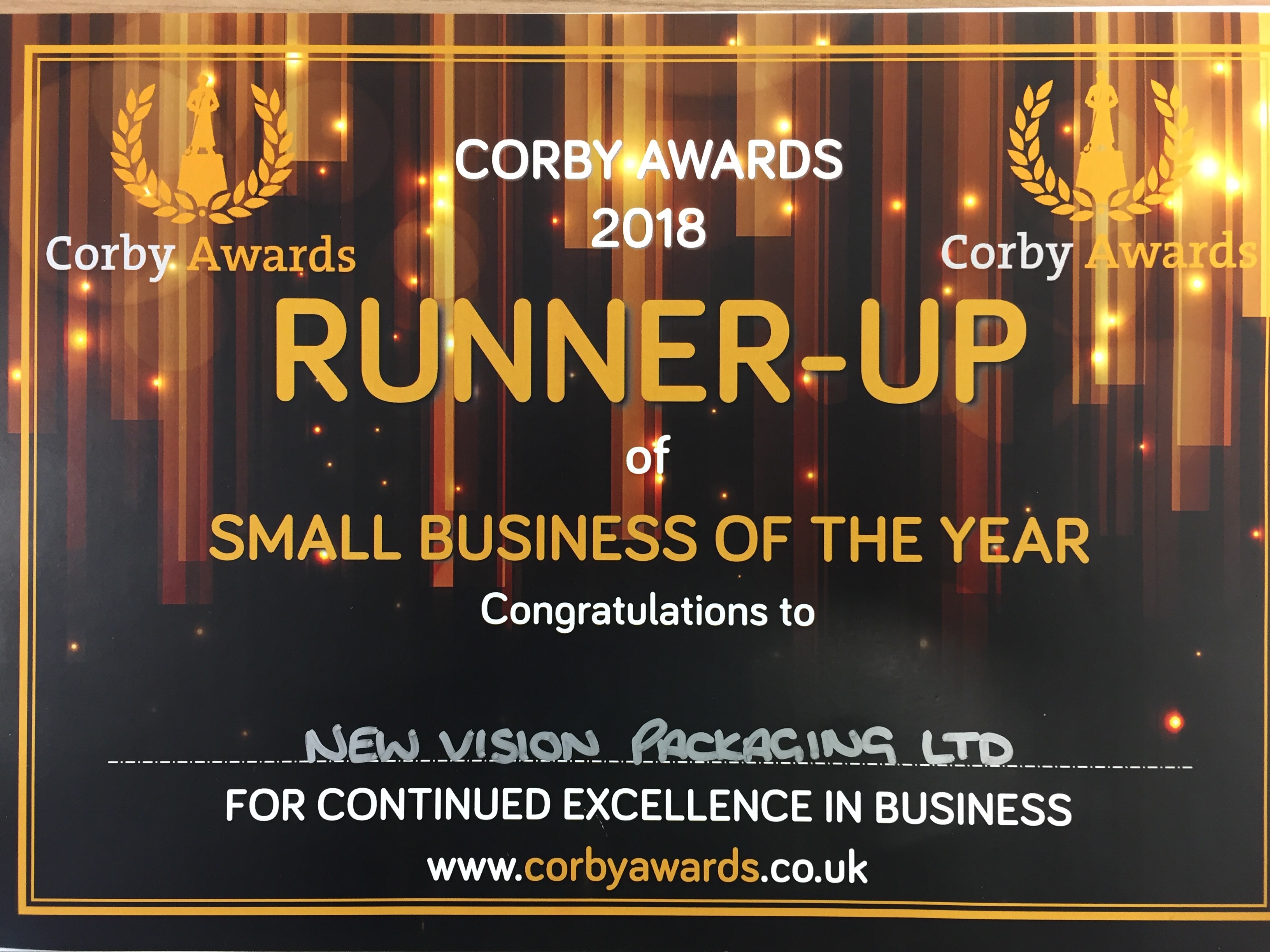 Recognised as one of the most important community awards, the Corby Awards celebrate success, recognise achievement and highlight innovation throughout the business community in Corby. 
The decision to award New Vision runner-up, in the fiercely contested 'Small Business of the Year' category, was based not just on the innovative packaging solution they provide, but the support they also give to the local community and charities. 
Stephen Shortland, Managing Director of New Vision Packaging, said: "I'm very proud that New Vision Packaging was voted runner-up in the Corby Business Awards. We were up against a wide range of different businesses and I'd like to offer our congratulations to the winners. A special mention was made regarding the way we're adding value to the packaging of major national and international brands and retailers with our innovative and value-added solutions. If you need help with your packaging, please contact New Vision Packaging now." 
For more information on New Vision Packaging visit our website here http://www.newvisionpackaging.co.uk or contact one of the team today on 01536 560 340.