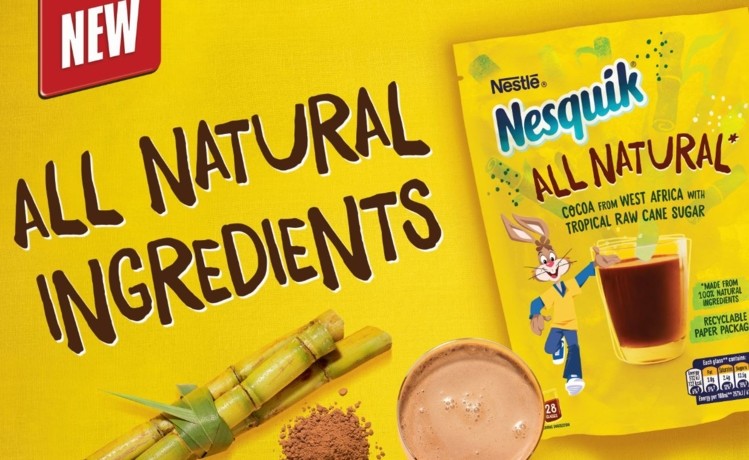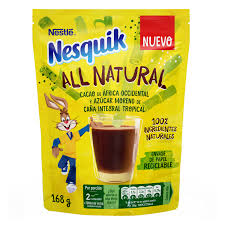 The product, Nesquik all natural powder in a recyclable paper pouch in five ingredients, which it will add to the existing Nesquik range.
Nestle announced a series of action towards metting its April 2018 commitment to make 100% of its packaging recyclable or reusable by 2025, last year, with a focus on avoiding plastic-waste.
Nesquik all natural has less sugar than the classic product, using raw cane sugar instead of white sugar, and with cocoa responsibly sourced from West Africa under the Nestle' Cocoa Plan.
Vittoria Simms, senior brand manager, Nesquik, said the paper packaging for the chocolate drink, which took nine months to develop, is an important step forward as Nestle' works towards a more sustainable future and to fulfil its pledge to make all of its packaging recyclable or reusable by 2025.
Coated Paper
The pouches, which are made from coated paper, have been tested to make sure they protect the Nesquik powder during transport and storage, and they are made from sustainable sources, certified by the forest Stewardship Council.
Nesquik all natural is available in Tesco UK exclusively then will launch in Sainsbury's in May and Asda in June.