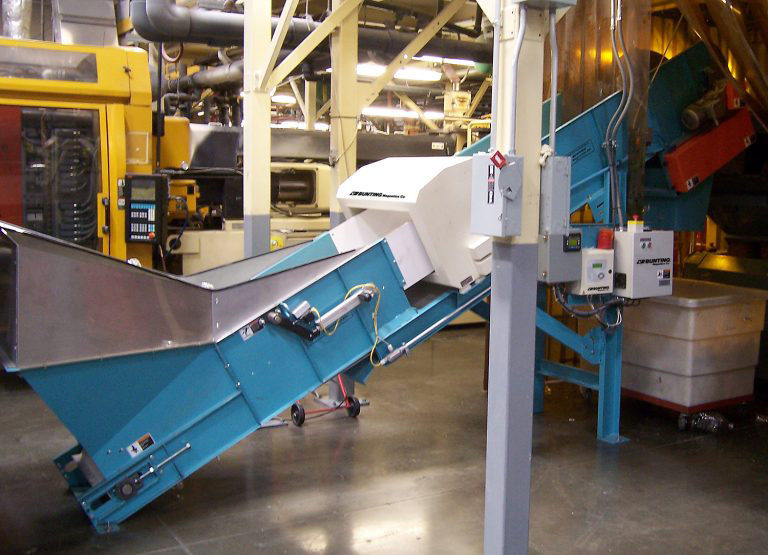 Though the size and design of a metal detector used in the recycling industry may be different to those used by the enthusiasts on the television show, the basic concept is the same.  When an electric current is passed through the coil of a metal detector, it creates a magnetic field.  If a piece of electrically conductive metal is close to the coil, eddy currents will be induced in the metal, and this produces a magnetic field of its own. A separate control recognizes that the new magnetic field has changed the metal detector's magnetic field and identifies that there is metal present.
Metal Detectors are becoming increasingly important in the recycling industry.  Magnetic Separators and Eddy Current Separators are widely used to remove liberated ferrous, non-ferrous and even some stainless-steel metals, but are unable to separate metals that are imbedded in material or are unresponsive to these types of metal separators.
This is particularly important in recycling operations where the waste material is large in size and needs to be shredded or granulated.  A common location for the Metal Detector is on the conveyor prior to size reduction, where it identifies the presence of any metal that may damage the shredder or granulator.  The effect of metal damage can be costly in terms of repair and also downtime.  Typical waste materials include plastic, wood, and demolition waste.
There are primarily two different types of Metal Detectors suitable for detecting metal in such conveyed material.  The s ideal when handling larger materials of variable shapes and sizes and the aim is to detect larger metal.  Two different coil designs mean that the Metal Detector is suitable for belt widths from 100mm to 1200mm.  This design of Metal Detector identifies and then stops the conveyor belt.  Operators then locate and manually remove the metal contamination.
Once the waste has passed through the process of size reduction and separation, Metal Detectors are commonly used to check that metal is not present in the final product.  In some applications, the material will still be conveyed and so previously mentioned designs are used.  However, in applications where the particles are now significantly smaller, different designs of Metal Detector are required.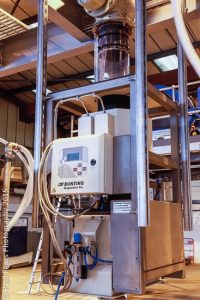 In plastic recycling plants, Free Fall Metal Detectors such as the quickTRON 03R not only detect but also reject metal contamination. Gravity free-fall style metal separators are specifically designed to isolate and separate any contaminated material moving in the product flow.  They automatically detect, pick up and reject both ferrous and non-ferrous from the product flow without any interruption to the line process.
As each application can be unique, selecting the optimum metal detector for an application is best achieved by conducting a site visit to understand the process and the objective.
For further information on Bunting's range of metal detectors and metal separators for the recycling industry.