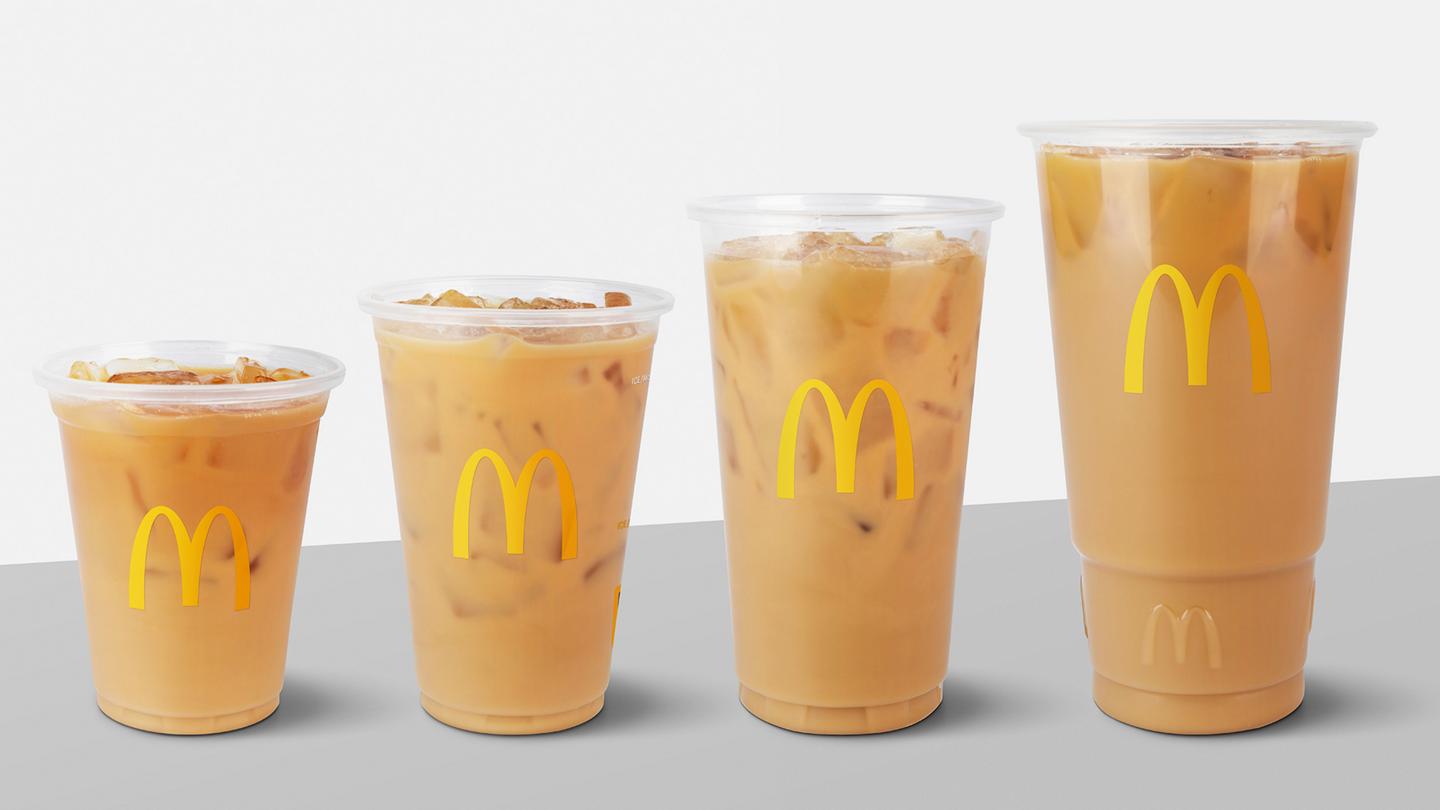 McDonald's circular clear cups sourced from equal parts recycled and biobased materials is available in 28 select restaurants in Savannah, Georgia. When we say "circular," we're referring to the cup's potential lifespan. The cups are sourced from recycled material, and our goal is that they can be recycled to create more material that could be used to make other items. It's a way of doing things that can help keep plastic in use and out of landfills.
The cups will look and feel the same.
It's worth noting that these new circular clear cups are made with the intention of being nearly identical to the McDonald's cups the customers are used to. In fact, one probably won't notice any difference between the two – but behind the scenes, there's plenty to get excited about.
It's what's on the inside that counts.
The test cups are sourced from a 50-50 mix of post-consumer plastic material and biobased materials. We're using what is referred to as a mass balance method, a process that allows us to measure and track recycled and biobased inputs being used in a process that also mixes traditional fossil-fuel sources. Cooler still is the fact that the biobased material is crafted in part from McDonald's used cooking oil. Talk about a full-circle moment.
This test is one of many steps that will help McDonald's meet its goal of sourcing 100% of guest packaging from renewable, recycled or certified sources by 2025. Additionally, McDonald's is working hard to increase the accessibility of this material nationwide.
In Savannah, just rinse and recycle the cup after use at home or in any recycling bin.