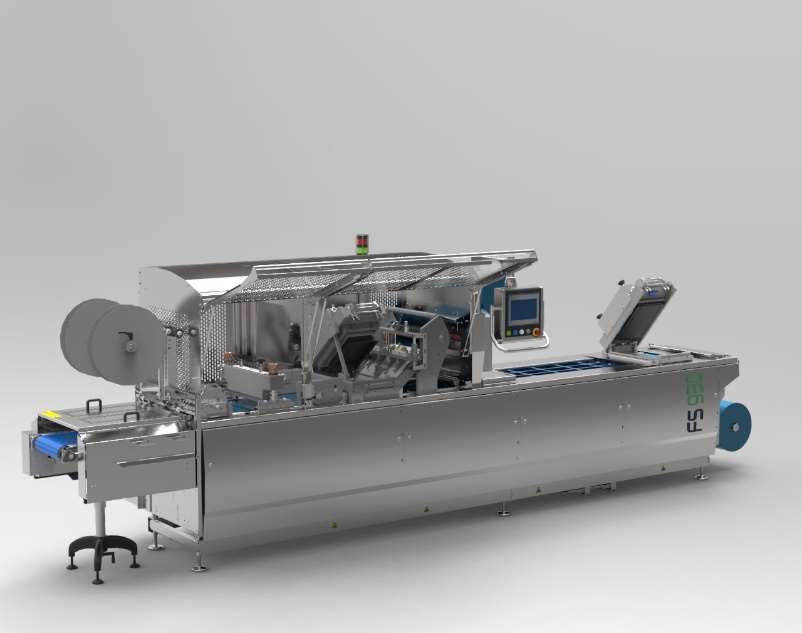 Grania Jain
With a robust full stainless-steel modular construction and clean hygienic open design, features include high Skin with product protrusion capabilities, forming by blowing, vacuum and blowing, or plug assist, top film web with pre-heating station and precisely controlled motion by servo-driven gripper chains, and multi-format processes such as flex / flex, rigid films, and Skin processes all in the one machine with vacuum and gas as standard.
The MECAPACK worldwide patented ergonomics pack with quick unlock / lock functionality and quick-change interchangeable forming, sealing, and cutting station components, makes it possible for operators to make complete format, size, and process changes in minutes all without tools. Skin packing capabilities include semi-rigid film base, rigid film base, or Skin on Board and Skin on Paper based products. Options are also available for sealing plate automatic release system for easy changeover without tools, integrated printing system, print registered film operation, and pack-in-line outfeed systems. The MECAPACK FS930 SMF Multi- Format and Skin machine can work with many film types and structures including modern recyclable, mono-material, bio-degradable, and compostable films and is the complete and most flexible machine for all your thermoforming packaging needs. Visit Linco Food Systems at stand B185 at the AUSPACK exhibition for a full review and demonstration of the FS930 SMF thermoformer and the O²6000 Intelligent Motion tray sealer that we will be exhibiting.
Linco Food Systems, over 40 years' experience providing innovative and customised processing, packaging, and labelling solutions for industries including poultry, meat, seafood, dairy, bakery, fresh produce, ready meals, and IQF.