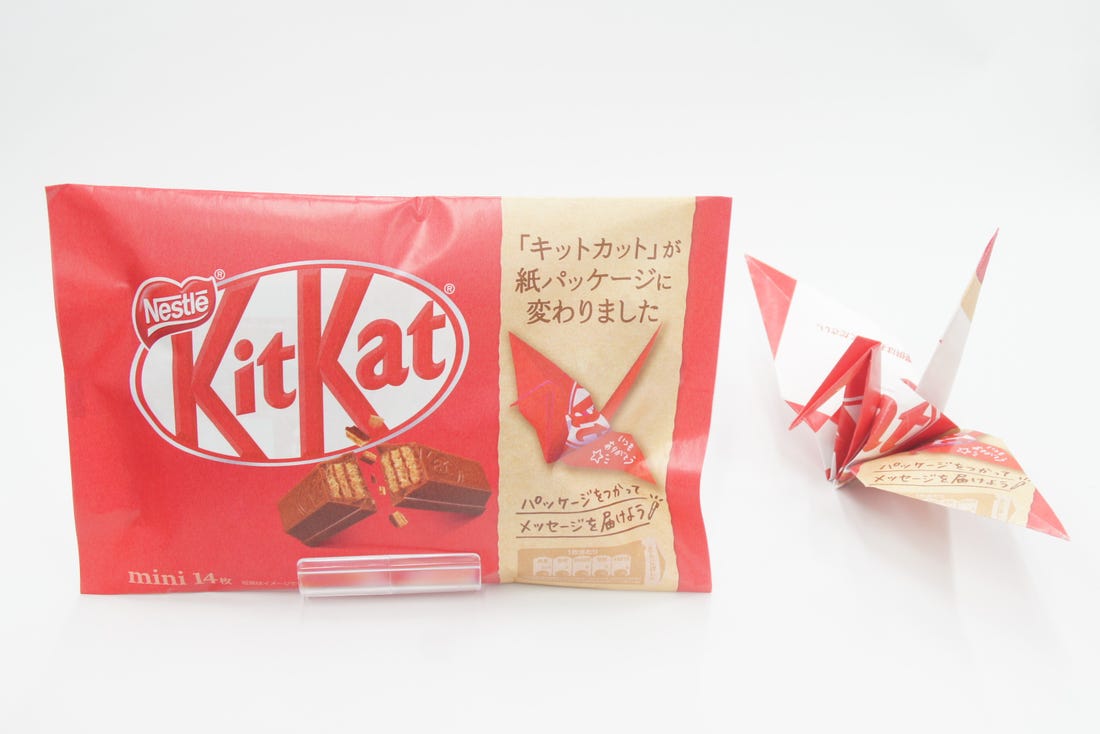 Vishu Dixit
"Plastic waste is one of the biggest sustainability issues the world is facing today," Nestlé CEO Mark Schneider says. "Tackling it requires a collective approach. We are committed to finding improved solutions to reduce, re-use and recycle." Japan is the biggest market for KitKats, with 4 million being sold every day. By swapping out the candy bar's shiny plastic wrap for eco-friendly matte paper, Nestlé expects to cut down on roughly 380 tons of plastic each year.
The new packaging is not only good for the environment, but it's fun too! Each KitKat bar will include instructions on how to fold a traditional origami crane—a symbol of hope and healing. Customers are encouraged to turn their trash into art, with the hope that the paper will remain in use for longer.
The environmentally-friendly packaging debuts with the most popular KitKat Mini flavors—original, matcha, and dark chocolate—but the positive change is just the beginning. Next year, Nestlé Japan plans to release paper bags for its normal-sized KitKat multipacks, and will roll out single-layer paper wrappers for individual KitKats in 2021.