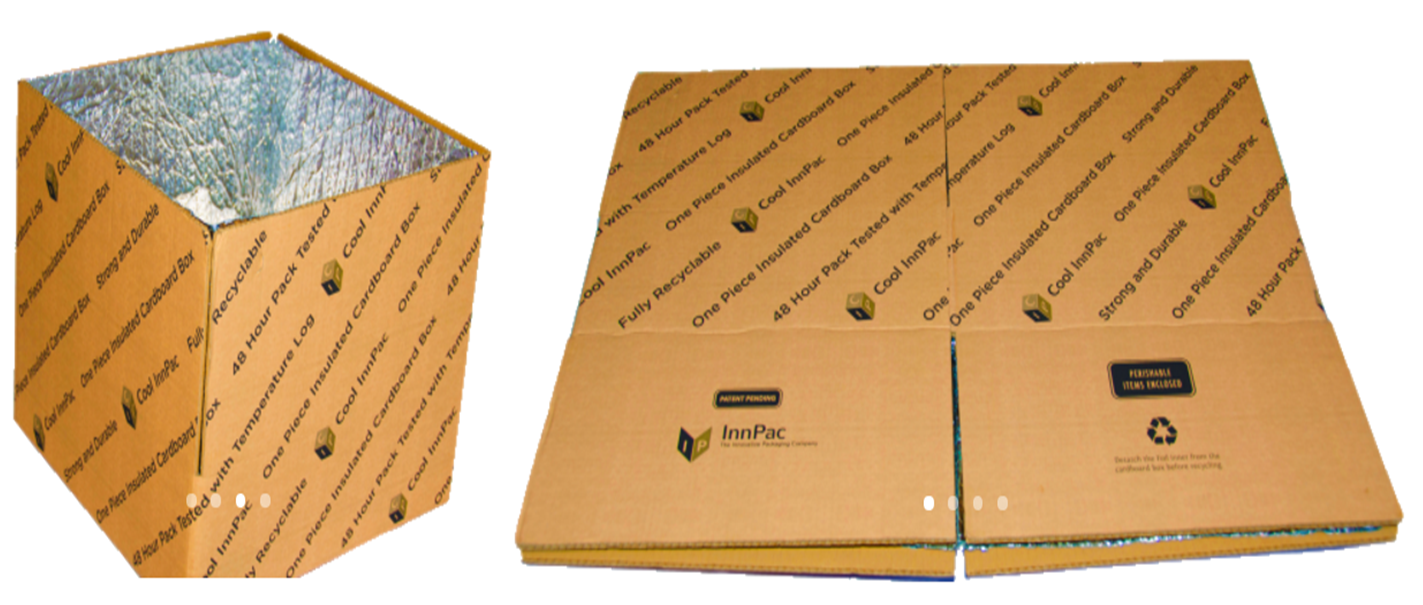 Cool InnPac is a insulated cardboard box which is delivered flat for reduced storage space. It can holds minimum 15kg of chilled product. It will keep your product chilled for 24-48 hours.
It is strong and durable having edge crush min 7.46kN/M and burst strength min 1127kPa. It is fully recyclable pack.
It is a patented product of Innpac Ltd.