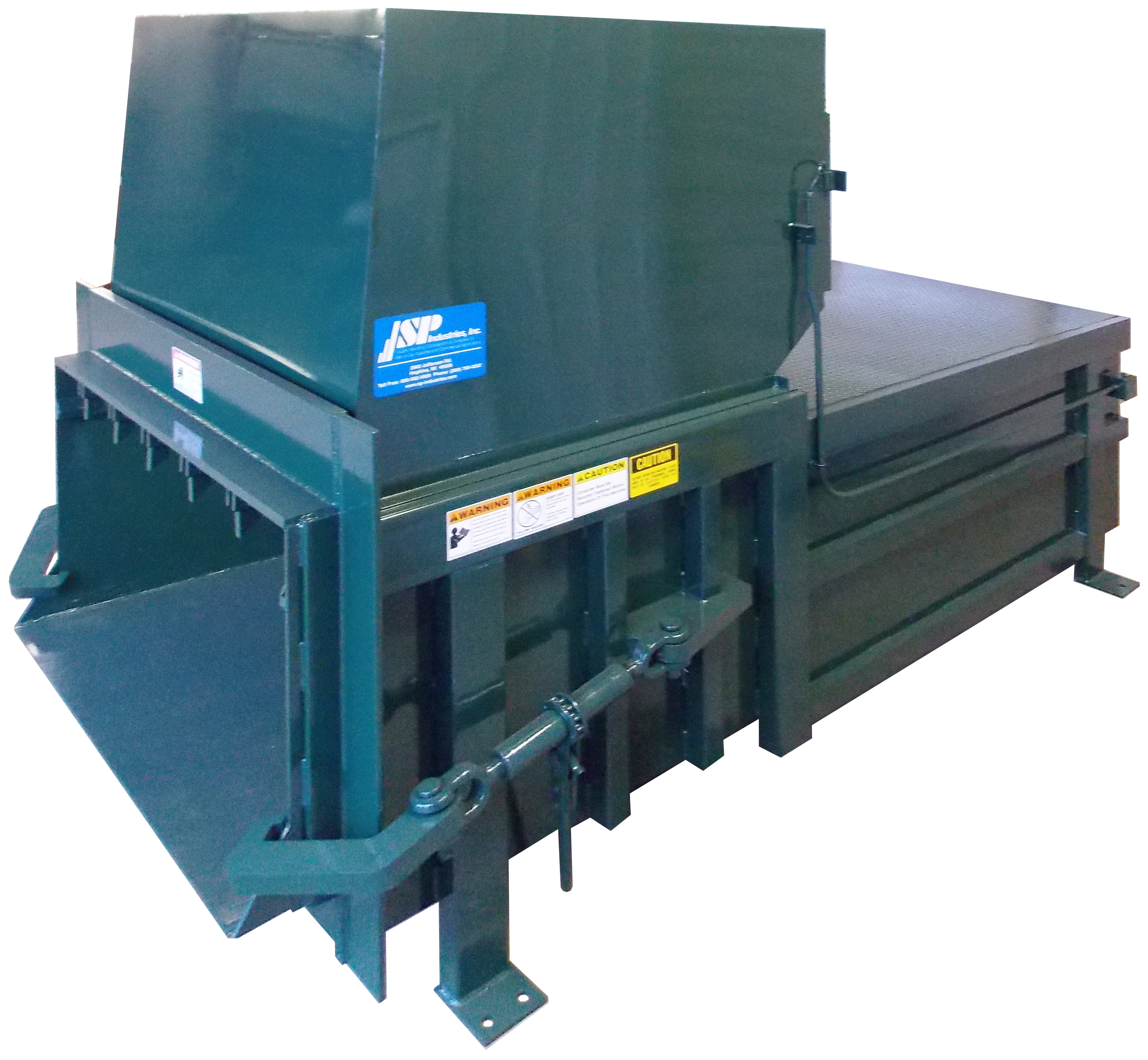 The CP-3002 helps lower costs by creating high density, reduced volume material, which requires less space and fewer trips to the landfill or recycling center. Compaction also keeps materials safely undercover and out of sight, preventing waste from becoming windblown debris or a source of pollution. The CP-3002 is ideal for large retail outlets, transfer stations, warehouses and other heavy industrial usage. 
CP-3002/CP-3002 D highlights include - Dual cylinder design, Large, clear top opening of 52" x 58",Capacity: 3 cubic yards, Volume displacement: 140/100 cubic yards/hour (depending on model), Maximum force: 101,800/138,500 lbs
Cycle time: 52/89 seconds, Numerous specialty optional equipment and design features.
All SP compactors meet/exceed ANSI and OSHA specifications for safety, and are backed by the company's best-in-industry warranty program. American supplied electrical and hydraulic components are specified for reliability and easy nationwide serviceability.