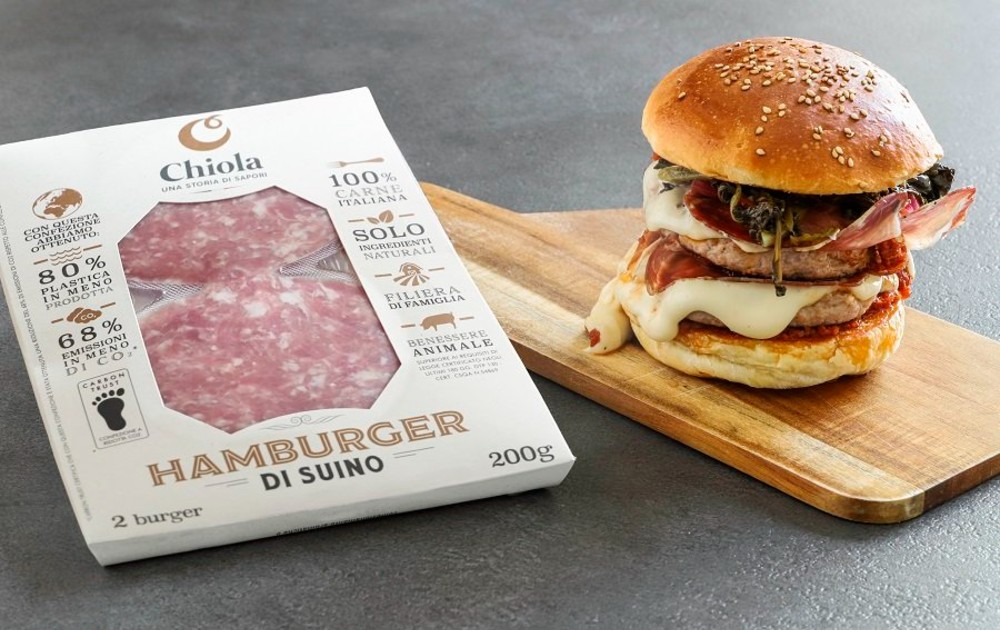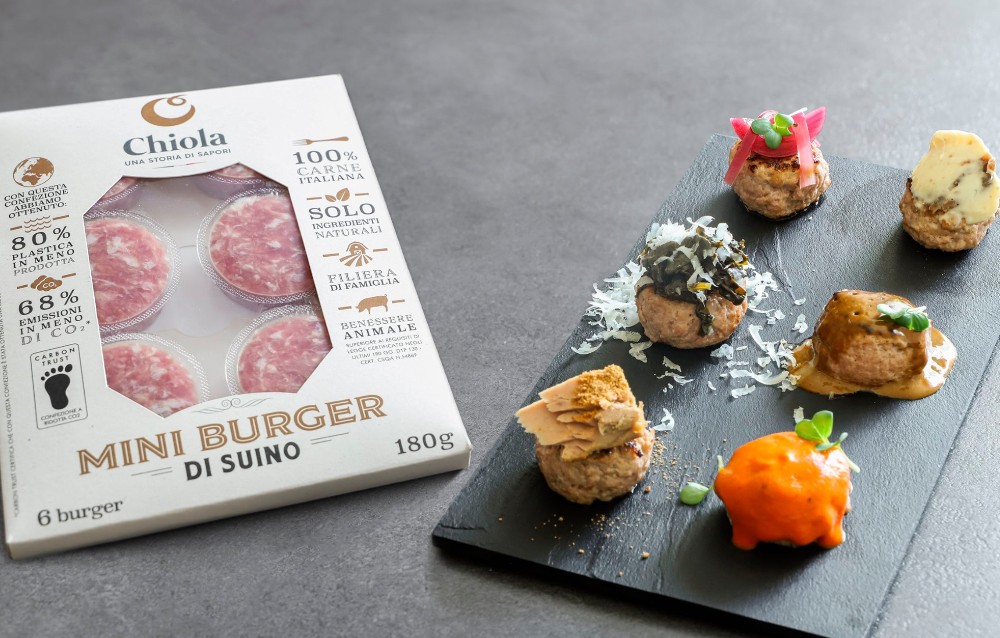 Komal Sharma
Italian consumers are ahead of the curve when it comes to sustainability. Based on an Amcor survey of 2,500 European consumers, 60% of Italians are either motivated to make incremental sustainable changes or are eco-warriors who strongly advocate for sustainability.
Chiola, a family-owned Italian company who have always focused on sustainability, have launched more sustainable packaging across their new product range.
Lightweight packaging, with less plastic
80% Reduction in plastics
80% Energy savings
68% Reduction in carbon footprint
85% Reduced water consumption
HISTORIC FLAVOURS WITH A MODERN TWIST
Produced from 100% Italian pork, Chiola's mission is to provide meat lovers with a simple but excellent flavor experience. Chiola introduced its new fresh meat range on the Italian market which includes burgers, fillet medallions and selected slices of pork loin.
The brand wanted the new products to not only stand out on shelf, but also reflect their longstanding family values of looking after people, animals and the planet.
Working with Amcor, Chiola conducted a lifecycle assessment to find the best packaging solution. The results showed that Amcor's VAC™ and ICE™ custom-engineered forming films, combined with a paperboard exterior wrap, would provide an 80% reduction in plastic and 65% reduction in overall packaging carbon footprint.
Of course, for meat products, freshness and food safety are top priority. Our specialized meat packaging team developed a solution with Chiola that offers the utmost safety and enhanced freshness for meat products, which ticked all the boxes for Chiola.
The brand's new, more sustainable packaging continues to offer high standards of food safety and product enhancement, as well as giving the products a contemporary look and feel that appeals to customers shopping for high-quality meat.
ABOUT AMCOR'S VAC™ AND ICE™ meat packaging
VAC™ and ICE™ custom-engineered forming films go beyond standard PA-PE offerings to
deliver excellent performance tailored to specific applications. The solutions'
high residual shrink & memory retention creates a tight & wrinkle-free package, while ensuring product safety and freshness.